The Rudd Labor Government is providing an additional $10 million funding to allow two Australian research teams to continue doing groundbreaking research on the micro manufacturing of bionic vision.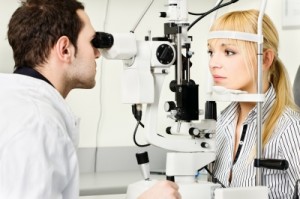 Minister for Innovation, Industry, Science & Research Senator Kim Carr, together with Member for Chisholm Anna Burke, announced on Tuesday that Bionic Vision Australia (BVA), which is led by the University of Melbourne, will be receiving $8 million in funding while the Monash Vision Group (MVG), led by Monash University, will be receiving $1.9 million.
The funding would allow the research program to continue for another year and will support the $50 million previously provided for the project, according to the media release.
"This research could lead to one of the most important medical breakthroughs in history," said Senator Carr.
"The extended funding will help these world-class researchers come a step closer to giving, and restoring, sight to many thousands of people around the world."
According to their website, Bionic Vision Australia is simultaneously developing two devices—a wide view device and a high acuity device—to help people suffering from age-related macular degeneration and retinitis pigmentosa. The technology will be implanted in the retina, the multi-layered sensory tissue that lines the back of an eye.
BVA says age-related macular degeneration is responsible for almost half of all legal blindness in Australia, while over one and a half million around the world suffer from progressive vision loss as a result of retinitis pigmentosa.
Meanwhile, Monash Vision Group is developing the direct-to-brain bionic eye, an electro-neural device with an advanced array of up to 625 micro-penetrating electrodes that will stimulate the brain's visual cortex.
Ms. Burke is pleased with the "remarkable speed" and "astounding success" at which progress is being made in the research.
"Bionic Vision Australia has successfully performed the first human implantation of an early prototype bionic eye and here in my own electorate, Monash Vision Group recently unveiled its bionic eye prototype, with trials to commence next year," Ms. Burke said.
"This continued investment will help ensure Australia maintains its position as a global leader in bionics."
According to the media release, both rounds of funding have been awarded under the ARC's Research in Bionic Vision Science and Technology Initiative, which was developed in response to the Australia 2020 Summit.