South Australian Manufacturing, Innovation and Trade Minister Tom Kenyon has expressed his concern over the future of Holden in Australia.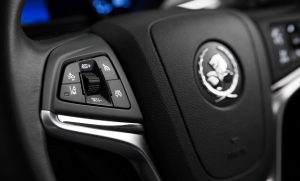 According to a report from ABC News, Mr. Kenyon is "genuinely concerned" that Holden might cease manufacturing operations in Australia by the end of the year, and has rejected allegations that the carmaker is just trying to get money from the government.
"This is not some idle threat," says Mr. Kenyon.
"This is not some game that they're playing trying to screw more money out of the Government. This is a genuine commercial position that they are in, forced by all number of factors, including the high dollar and various things around the world."
"I am taking the possibility of a closure very, very seriously," the Minister said in another article on The Telegraph.
"The South Australian Government is doing everything it can to keep Holden here."
Mr. Kenyon says the South Australian Government has already offered Holden $50 million to keep operations going in Elizabeth.
"We are working behind the scenes with the unions and Holden to assist them through this process. We're working with the Federal Government."
Holden has already agreed to appoint former thinker-in-residence Professor Goran Roos as an independent expert who will review their financial data and manufacturing operations, which is one of the demands placed by the Federation of Vehicle Industry Unions on the company.
The announcement that Professor Roos will conduct the investigation comes after Holden workers received the details of their voluntary separation packages at the Elizabeth car plant in Adelaide last week.
About 500 workers at the Elizabeth plant took the offer, a hundred more than what Holden aimed for.
Australian Manufacturing Workers' Union secretary John Camillo said the interest in leaving signifies the deep concern that workers have for the future of Holden in Australia.