The Australian Constructors Association (ACA) has awarded two university scholarships of $5,000 each to two members of the Robogals organization.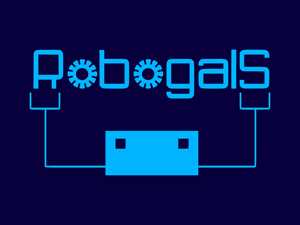 According to the media release by ACA, Julie Boulton, who is currently taking up Bachelor of Engineering at the University of Southern Queensland, and Hayley Ovenden, who is studying Bachelor of Civil Engineering at the University of Newcastle, are the two recipients of the scholarships awarded by ACA.
Presenting the scholarships, ACA Chief Executive Lindsey Le Compte said the winners were selected from a highly skilled pool of candidates from within the Robogals student membership.
"ACA had been a sponsor of Robogals since early 2012, and with these two scholarships has now committed $100,000 to assist Robogals to get the message to young girls that the engineering sciences provide interesting and rewarding careers," Mr Le Compte said.
"The ACA is committed to increasing the number of women in construction and is fully supportive of the efforts of Robogals to educate young girls in the advantages of an engineering career."
Robogals is a student-run organization that aims to increase female participation in Engineering, Science and Technology through fun and educational initiatives in primary and secondary school. Founded by 2012 Young Australian of the Year award winner Marita Cheng, the organization has since established international chapters in addition to its extensive Australian network.
"These scholarships are an additional incentive for Robogals members to further careers and the ACA looks forward to continuing to work with Robogals to increase the number of women in the engineering profession," said Mr Le Compte in support of the organization.
Robogals Chief Executive Nicole Brown said the ACA sponsorship of Robogals would greatly contribute to the growth and effectiveness of the Robogals organization.
"Robogals is in a significant growth stage and the support of peak organisations like the ACA is a major factor in assisting that growth," Ms Brown said.
"It is pleasing to see that industry organisations like the ACA are prepared to stand behind Robogals and assist it to develop women in industry."