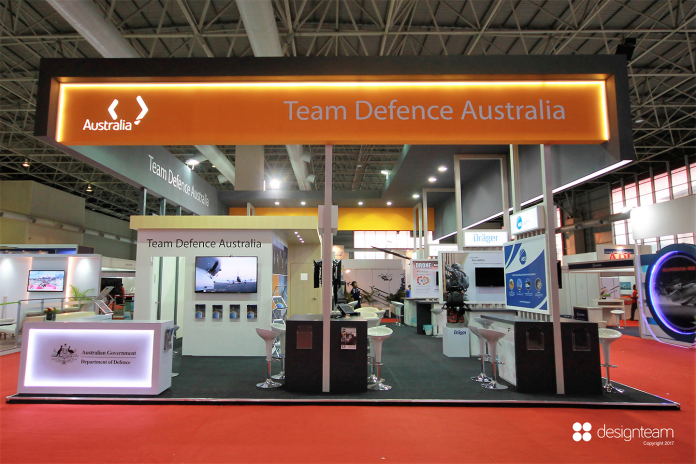 39 Australian defence companies will be exhibiting their innovative products and services in France as part of Team Defence Australia's inaugural presence at Eurosatory 2018, a premier international defence and security exhibition taking place in Paris.
Defence Industry Minister Christopher Pyne, who travelled to France to support TDA's delegation, noted that this is the largest ever Australian representation at Eurosatory.
"The majority of the Australian exhibitors are small-to-medium enterprises (SMEs) – the foundation of our economy – who are recognised as being agile and innovative, generating high demand for their services around the world," the Minister said.
"Team Defence Australia is an integral part of Australia's Defence export system, facilitating opportunities for high-performing SMEs to participate in international tradeshows where they can gain exposure to international market opportunities and engage with potential clients."
The Minister will also have the opportunity to meet with Florence Parly, French Minister for the Armed Forces, as well as representatives from a range of international companies, to promote opportunities for Australia's defence industry.
"Australia's defence industry engagement with France continues to expand and will be complemented further by the Australia-France Defence Industry Symposium which was announced during President Macron's visit to Australia in May 2018," Mr Pyne concluded.
TDA Stand Exhibitors include:
XTEK (ACT)
EOS Defence Systems (ACT)
Advanced Navigation (NSW)
Armor Australia (NSW)
Australian UAV Technologies (NSW)
Blueye Eyewear (NSW)
Droneshield  (NSW)
Innovasys and Australian Virtual Simulation (NSW)
JAR Aerospace Pty Ltd (NSW)
Mellori Solutions (NSW)
Milspec Manufacturing (NSW)
Nupress Group (NSW)
OPEC Systems (NSW)
Craig International Ballistics (QLD)
Depth Logistics (QLD)
EPE (QLD)
Helimods (QLD)
Holmwood Highgate (QLD)
HTA Aerospace & Defense (QLD)
L3 Micreo (QLD)
University of Sunshine Coast (QLD)
Norseld Pty Ltd (SA)
REDARC Electronics (SA)
University of Tasmania (TAS)
AW Bell (VIC)
Air Radiators (VIC)
AMDA (VIC)
APV Corporation (VIC)
Black Stump Technologies (VIC)
Cgear Australia (VIC)
Greyscan (VIC)
Ideation Product Solutions (VIC)
Marand (VIC)
MoTEC Pty Ltd (VIC)
Point Trading (VIC)
Titomic (VIC)
Trakka Systems Australia (VIC)