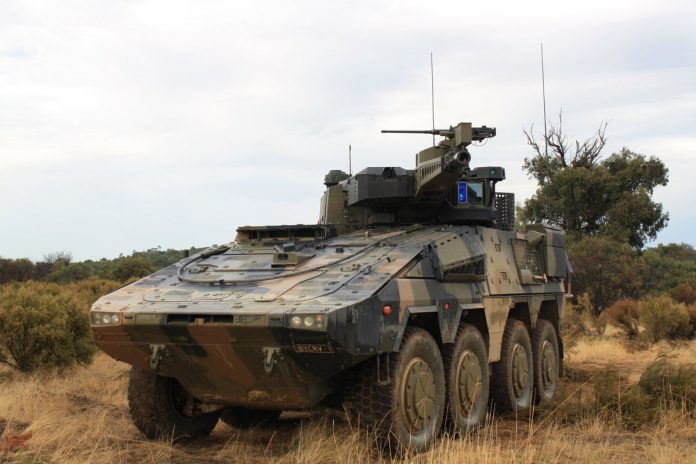 The Australian Government has handed Rheinmetall a $3.3 billion contract to build 221 Boxer Combat Reconnaissance Vehicles for the Army.
The LAND 400 Phase 2 contract, which was signed Saturday, will see Rheinmetall build the first 25 vehicles in its German factory, with the remaining vehicles to be built in Queensland through a new Military Vehicle Centre of Excellence and the company's Australia-New Zealand HQ to be built at Redbank Industrial Estate, near Ipswich.
Qld State Development and Manufacturing Minister Cameron Dick said the contract marked the final tick of approval for work to begin on building the vehicles.
"This is one of the most important defence manufacturing projects our state has ever seen, and I'm proud to be part of a government which has helped generate this win for our state through consistent support of Rheinmetall, including two Ministerial trade trips to Rheinmetall's German base," he said.
"The partnership between the Queensland Government and Rheinmetall has resulted in these combat vehicles being built here in Queensland, delivering 450 direct advanced manufacturing and engineering jobs and $1 billion pumped into the state's economy in the first 10 years alone."
"For businesses stretching from the Gold Coast to Cairns which are involved in the extensive supply chain, this contract will deliver hundreds of jobs, boost investment, drive high-tech innovation and create global export opportunities."
Rheinmetall AG Chief Executive Armin Papperger said the Boxer CRV was selected after rigorous trials conducted by the ADF.
"This demonstrates, in no uncertain terms, the continued successful cooperation between Rheinmetall and the Government and Armed Forces of Australia," Mr Papperger added.
"As a company, we are extremely pleased to have secured one of the biggest orders in the recent history of Rheinmetall."
Image credit: www.rheinmetall-defence.com