Up to 60 jobs will be created in the Tasmanian wine industry as wine producers receive the first round of funding from the State government's $1.2 million Vineyard and Orchard Expansion Program.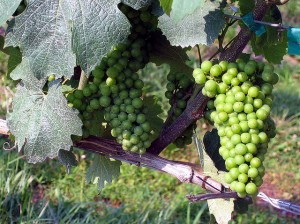 Economic Development Minister David O'Byrne announced the recipients of the fund on Friday, according to a media release.
Mr. O'Byrne says the fruit and wine sectors of Tasmania are very important to the region's food and agriculture industries and are prioritized in the State's Economic Development Plan.
"They are natural strengths for our state and play an important part in the work we are doing to diversify and grow our economy," says Mr. O'Byrne.
"These projects will see a total private investment of almost $2.2 million and they will create up to 60 direct and indirect jobs."
The businesses to be funded in round one are Pooley Wines, Riversdale Estate, Gala Estate, Frogmore Creek and JM & VL Bresnehan.
According to the media release these five businesses have presented a strong case for growth and were able to establish that there are markets for the products that will be generated in their respective projects.
"Recipients had planned their projects for the future but, with government investment, they have been able to bring the work forward and truly capitalise on growing opportunities," says Mr. O'Byrne.
"This fund is taking advantage of market-led growth and job creation, creating sustainable new jobs that build on the strength of the Tasmanian brand and our local expertise."
Sheralee Davies, Chief Executive Officer of Wine Tasmania, has welcomed the announcement of the Vineyard and Orchard Expansion Program's first funding recipients.
"This program has supported wine producers wishing to expand their vineyard area, recognising the capital intensive nature of viticulture and the delayed timing in generating income from new vines," Ms. Davies said.
"Successful wine producers in the first round have confirmed their ongoing confidence in the Tasmanian wine sector through plans for expansion."
Ms. Davies said there is an ongoing demand for high-quality wines produced in Tasmania and expects strong support for the second round of the funding from other wine producers in the coming months.