The Australian Made Campaign is calling on consumers to show their support and continue to buy local this Easter in order to keep up the momentum of building on the overall success achieved with the organization's "Make Every Day Australia Day" campaign.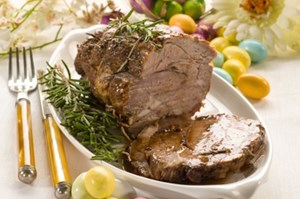 "Consumers might buy Aussie out of a sense of patriotism, or to shore up our growers and manufacturers – the support which kept SPC's doors open is a great example of that – but products made and grown here are often better quality, and that keeps them going back for more," said Australian Made Campaign Chief Executive, Ian Harrison.
"Our products and produce is made and grown in a clean, green environment, to high health and safety standards, and that is what sees Aussies put locally made and grown items in their shopping baskets all year around."
According to the media release by Australian Made, the campaign registered a heave of support for locally made and grown products following the "Make Every Day Australia Day" campaign, with the Australian Made website, www.australianmade.com.au seeing traffic increase by 41% in January.
Traffic is still going strong as the Australian Made website features an online product directory for all certified Australian Made and Australian Grown products and since Australia produces some of the best typical Easter foods, like fish, lamb, eggs and chocolate, visit the Australian Made website, or look for the green-and-gold Australian Made, Australian Grown (AMAG) kangaroo logo when you shop for the holiday.