The Australian Made campaign has announced last week that it will launch in South Australia.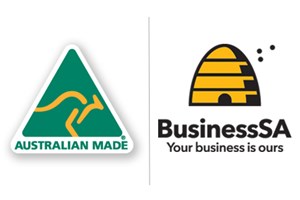 "Australian Made is proud to announce a new partnership with Business SA. It will provide the South Australian business community with access to a local resource for information about the Australian Made, Australian Grown logo.SA is a hub for manufacturing and growing in Australia, and this initiative will help to promote and support local industry," Australian Made Campaign Chairman, Glenn Cooper, said.
Mr Cooper is also the Managing Director of Coopers Brewery, which carries the Australian Made logo on all its beers.
"We've found the logo to be very helpful in letting our customers know that our beers, like our company, are 100% Australian and it has proved to be an excellent marketing tool for us."
Nick Smith, Business SA Membership Executive, will take on the role of SA Account Manager for the Australian Made Campaign and will work within Business SA "to help educate manufacturers and growers of genuine Australian products about the benefits of leveraging country-of-origin as a marketing tool."
"The Australian Made Campaign plays an important role in driving recognition and awareness of the fantastic products made, grown and produced across South Australia, and this partnership will help to build on the great work it carries out," Business SA CEO, Nigel McBride, said.
Over 2000 companies use the iconic Australian Made, Australian Grown kangaroo logo on more than 15,000 products sold in Australia and all over the world.