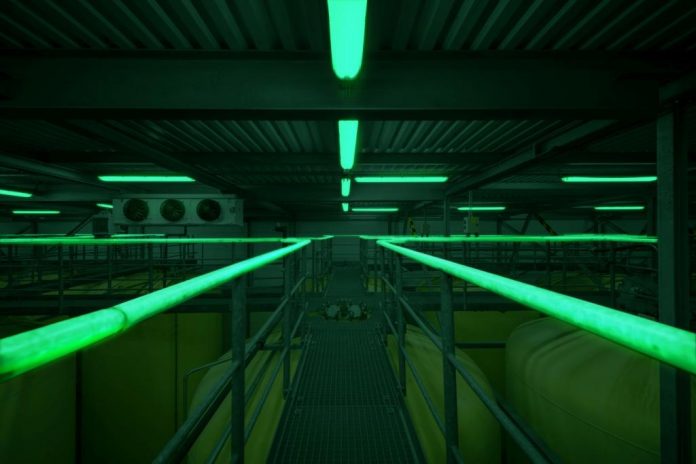 Gold Coast company Glo-X has unveiled a world-first powerless lighting innovation that is set to change the face of the safety industry worldwide. 
Featuring powerless illumination 'light recycling' technology, this versatile product can illuminate areas, signs or crucial pathways that would otherwise remain unseen in emergency situations.
The Aussie made invention provides the perfect solution for industries like mining – where the ability to see can be the difference between life and death – and is already turning heads of mining industry titans like Glencore, BMA and BHP.
The product can glow for over 10 hours and is fully charged from only an hour of exposure to light from a natural or artificial source.
Utilising rare earth minerals to create a photoluminescent reaction, it can be incorporated into anything from safety signs to a paint.
This variety allows a range of applications for emergency situations or prevention strategies, such as painting miners helmets as a precaution.
A failsafe, cost effective alternative to a generator, Glo-X is guaranteed to glow for 30 years, requires no upkeep once applied and can be used on any product.
Glo-X employs a team of experts to ensure their products are constantly on the cutting edge of innovation and safety.
Their products have already taken out the award for "Best Outdoor Display" at the National 4×4 Outdoors Show, Fishing and Camping Expo in Brisbane earlier this year and have recently been showcased at the 2018 Queensland Mining and Engineering Exhibition.
All of the company's products come with a 5-year guarantee.
Image provided