The Australian Made Campaign (AMCL) has issued a statement welcoming the action taken by the ACCC against online ugg boot seller Happiness Road, trading as Koala Jack, after the website displayed the Australian Made logo.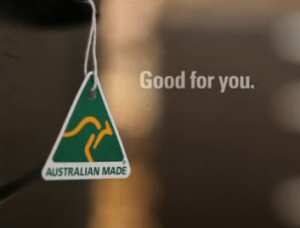 In October 2012, the Koala Jack website displayed the green and gold Australian Made logo and other statements that the boots were made in Australia, however following an ACCC investigation Happiness Road admitted that its ugg boots were all made in China. The investigation also brought to light that Happiness Road was not authorised to use the Australian Made logo.
Australian Made Chief Executive, Ian Harrison, believes it was pleasing to see that the ACCC recognised the value of the logo and the importance of cracking down on such misleading country of origin claims.
Mr Harrison warned consumers, especially tourists, to be particularly vigilant when buying ugg boots and other sheepskin products.
"Many companies and retailers in this industry are marketing their products with a veneer of 'Australian-ness' which can be misleading. Iconic Australian names and imagery, coupled with claims such as 'Australian sheepskin', 'Australian owned', 'classic Australian' and so on, give the impression the product is made here when in fact it may be fully imported" said Mr Harrison.
The AMAG logo can only be used on products that have been registered with the not-for-profit organisation Australian Made Campaign Limited. Strict set of rules governing the logo's use also require that it must always be used with one of five descriptors; 'Australian Made', 'Australian Grown', 'Product of Australia', 'Australian Seafood' or 'Australian' (for export use only).
The removal of "Made in China" tags from imported products was a common practice, Mr Harrison revealed.
"Consumers who are looking to buy a genuine Aussie product should search the Australian Made website, www.australianmade.com.au, to find companies which are authorised to use the Australian Made logo" said Mr Harrison.