The Construction, Forestry, Mining and Energy Union (CFMEU) has expressed its dismay over the failure of the Reserve Bank of Australia (RBA) to cut interest rates, saying there is an "extremely strong case" to do so amidst the current state of the economy which continues to show weakness in sectors like manufacturing and construction.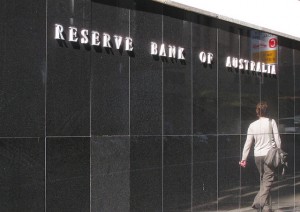 In a statement released by CFMEU, National Secretary Michael O'Connor said the RBA board continues to sit back and wait while the economic conditions continue to deteriorate, with the impact falling squarely on jobs.
"Despite a raft of economic data that shows inflation is under control and many sectors of the Australian economy are weakening, the central bank has again chosen a 'wait and see' approach rather than acting decisively to aid growth," Mr O'Connor said.
"Despite the easing of the Australian dollar we are continuing to see a contracting manufacturing industry, while other sectors that would directly benefit from a rate cut — such as construction — are continuing to struggle and have been shedding jobs."
The meeting of the RBA Board follows the latest release of the Performance Manufacturing Index (PMI) from the Australian Industry Group (AI Group). Economists have already expected the rates to stay on hold after the cash rate target was cut to a record 2.75% in May.
The Index shows the industry improving 5.8 points to 49.6 in June from May. But despite the sharp decline of the Australian dollar which has fallen 10% since early May, the latest rise in the PMI is not enough to offset the concerns about the economy.
"Notwithstanding the very welcome fall in the Australian dollar over the past two months and the relatively low level of official interest rates, Australia remains a high-cost location for production and we need to generate a significant lift in productivity to restore competitiveness. This is critical if the manufacturing sector is to contribute to the economic resilience and diversification required as the mining investment boom fades," the AI Group Chief Innes Willox.
Mr. O' Connor says the current state of the economy is a clear argument for the cutting of interest rates.
"The national economic picture shows low inflation, unemployment rising, a historically high dollar, an alarming slowdown in many sectors of our economy, all of which paints a very clear picture that we need to see an immediate rate reduction," he said.
"The Reserve Bank Act explicitly states that the RBA must 'best contribute to… the maintenance of full employment in Australia.'"
"Today's failure to cut rates, despite an upward trend in unemployment and weakness in many parts of the Australian economy, is a clear breach of this legislative requirement."