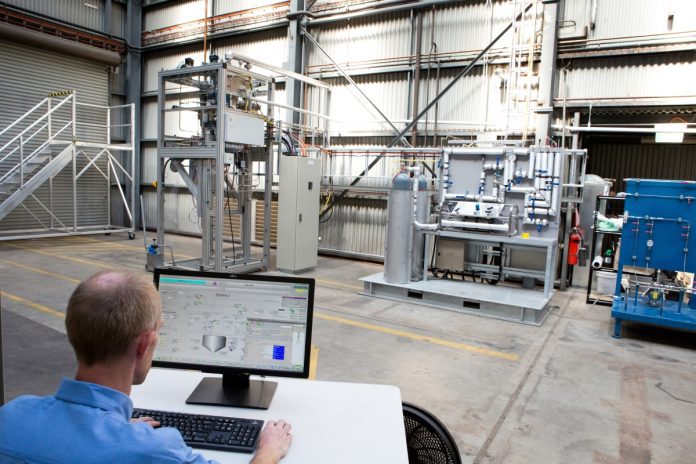 Mineral Carbonation International (MCi) commenced operation of its carbon conversion reactor at the University of Newcastle (UoN) last month, paving the way towards establishing the basis for a large scale solution for utilising CO2 in building materials such as cement bricks.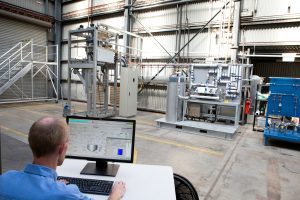 The CO2 mineral carbonation research pilot plant – which is situated at the UoN's Newcastle Institute for Energy and Resources (NIER) facility – is transforming captured CO2 emissions into forms of carbonates and silicates for use in green construction materials such as cements and plasterboard.
Orica Acting Group Executive, Strategic Marketing and Technology, Jez Smith said the commissioning of the new research pilot plant comes after nine years of extensive R&D undertaken by the joint venture partners University of Newcastle, GreenMag Group and Orica.
"This achievement brings us another step closer to closing the carbon loop and is a result of years of collaborative research between the University of Newcastle, GreenMag and Orica," Mr Smith said.
He said the establishment of the carbon reactor plant will accelerate the development of novel methods for permanently and safely disposing carbon from emissions of fossil fuel electricity generators and other industrial processes.
"Mineral carbonation technology has the potential to help Orica and customers address issues associated with CO2 intensive operations, produce materials for use in the construction sector and open up new markets for the materials used to sequester the carbon dioxide," he added.
MCi CEO, Marcus St. John Dawe said the project is being conducted by a leading multi-disciplinary team of more than 25 researchers, chemical and industrial engineers led by Dr Geoff Brent and Dr Mark Rayson from Orica, Professor Eric Kennedy, Professor Michael Stockenhuber and Dr Jan-Dirk Prigge from the University of Newcastle.
"The mineral carbonation technology mimics and accelerates the Earth's own carbon sink mechanism by combining CO2 with low grade minerals to make inert carbonates and silica, which are similar to common chalks and sand," he said.
University of Newcastle Deputy Vice-Chancellor, Professor Kevin Hall described the research pilot plant as an "excellent example" of research and industry working together to solve global challenges.
"This project highlights the scale of innovation being led out of the Hunter through NIER and points to emerging industries and future jobs markets that may arise as a result of these innovative technologies."
The A$10 million project operates with joint funding from the Commonwealth and New South Wales Governments, with support from Orica and the R&D Tax Incentive.