The latest figures from the Australian Bureau of Statistics (ABS) show that the country's business research & development (R&D) workforce grew 15 percent to 65,000 in 2011-12, while the business expenditure on R&D (BERD) increased 1.7 per cent to A$18.3 billion in the same period. The latest expenditure value represents a compound annual growth of 10.3 percent over the last 20 years.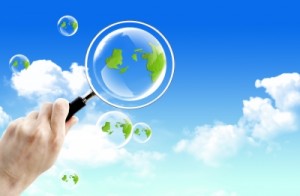 The strong growth in human resources devoted to R&D and the continued rise in BERD figures reflects the commitment of Australian businesses to innovation and developing new products and services, according to the data release from Austrade.
The manufacturing industry is one of the four main industries which contributed to the strong growth in BERD, along with the mining, financial & insurance services, and the professional, scientific & technical services industries. Manufacturing was the highest contributor with 24.4 percent of the market share, while the three industries each contributed 22.4, 16.3 and 15.5 respectively.
"Businesses in the mining industry reported the largest growth in R&D expenditure, increasing by $265 million over the last financial year, however, the largest movement for any industry was a decrease of $331 million for the manufacturing industry," said ABS' Tracey Rowley in a report published on the website Invest In Australia.
"Almost half of all businesses reporting R&D expenditure in 2011-12 classified their field of research as engineering. The next largest field of research was information and computing sciences."
Meanwhile in terms of states, the largest increase in expenditure on R&D from 2010-11 was reported in Western Australia (up $320 million), followed by South Australia (up $215 million). The largest decreases were reported in Queensland (down $180 million) and Victoria (down $141 million).
Businesses with 200 or more employees recorded the largest increase in human resource dedicated to R&D at 20 percent, and highly skilled jobs such as researchers and technicians proved to be in demand, accounting for 83 percent of the total. This high ratio indicates that Australia has one of the most highly skilled workforces in the world, with an average 40 percent of its workers have tertiary qualification or advanced diploma.
In support of this Australia's quality of research is also recognised all over the world, with five of the country's universities entering the Top 100 of the Times Higher Education world rankings for 2013-14. University of Melbourne leads Australia's institutions, placing at 34, followed by Australia National University (48), The University of Queensland Australia (63), The University of Sydney (72), and Monash University (91).