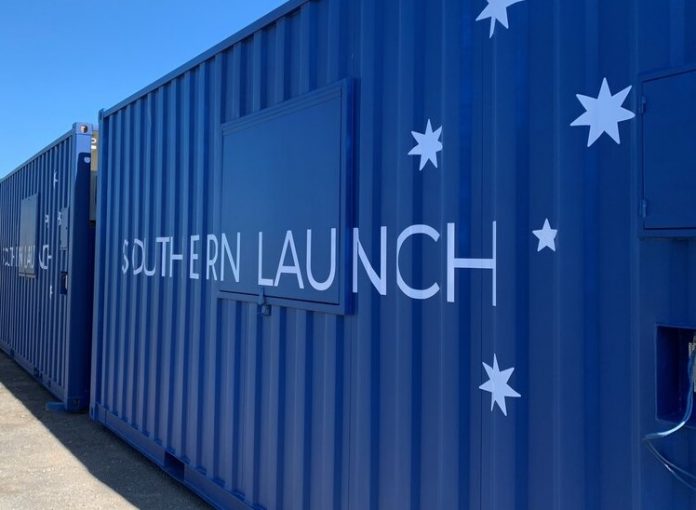 Australia has ushered into a new era of space exploration with the launch of its first space capable rocket from Southern Launch's newly announced Koonibba Test Range, in the far west of South Australia.
The DART rocket, which measures 3.4 metres in length and weighs 34 kilograms, is carrying a DEWC Systems-built prototype radio frequency receiver unit capable of detecting, identifying and locating Radar emissions through various altitudes and environments using miniaturised sensors.
Defence Minister Linda Reynolds said the project, a collaboration between Southern Launch, DEWC Systems, T-Minus Engineering and the Koonibba Community, forms part of Air Force's Plan Jericho advanced sensing program to detect and track challenging targets.
"The payload, carried on a DART rocket, provides a stepping stone for Air Force to explore how advanced rapidly deployable networked sensors can be employed to provide information across Defence networks," Minister Reynolds said.
"Air Force's Plan Jericho has sponsored this prototype, developed by DEWC Systems, and marks an exciting future for Australia's space capability."
The rocked was launched from the Koonibba Test Range, which was developed in conjunction with the Koonibba Community Aboriginal Corporation and extends for 145 kilometres from the township of Koonibba, covering an area of 10,000 uninhabited square kilometres.
The rocket itself was designed and built in the Netherlands by T-Minus Engineering – a spin-off of Delft Aerospace Rocket Engineering, the largest and most successful amateur rocketry society in the Netherlands.
Defence Industry Minister Melissa Price said the project was a testament that partnerships between Government and industry could lead to future opportunities for both commercial and government applications.
"Air Force's advanced sensing capability is being enhanced by working with leading Australian industry partners, Southern Launch, DEWC Systems, and Dutch company, T-Minus Engineering," Minister Price said.
"The rocket is unlike any rocket ever launched in Australia, and is part of what is known as 'New Space' technologies – small rockets carrying reduced sized satellites using commercially available technologies."
Image credit: https://southernlaunch.space/