American multinational software corporation Autodesk has announced a $10 million investment in Carbon3D from the Spark Investment Fund – the first venture fund exclusively dedicated to driving the overall growth of the 3D printing ecosystem.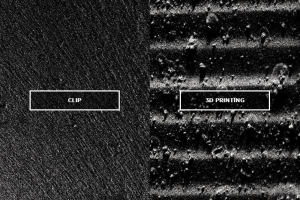 Carl Bass, Autodesk President and CEO, said the Spark Investment Fund was launched in 2014 with the aim of investing up to $100 million in entrepreneurs, innovators and startups who push the boundaries of 3D printing.
"We started the Spark Investment Fund to help drive the 3D printing industry forward," Mr Bass said.
Current layer-by-layer 3D printing technology is slow and often produces parts that are mechanically weak due to their shale-like layers, but a new technology has emerged that promises to remove these limitations and connect the digital thread from design through prototyping to 3D manufacturing by enabling the production of commercial quality parts.
Carbon3D's innovative Continuous Liquid Interface Production technology (CLIP) addresses the current speed, mechanical properties and material choice issues facing the 3D printing industry by using a tunable photochemical process instead of the traditional mechanical approach to rapidly transform 3D models into physical objects.
The technology works by carefully balancing the interaction of UV light – which triggers photo polymerisation – and oxygen – which inhibits the reaction – to continuously grow molecularly solid objects from a pool of resin at speeds of up to 100 times faster than conventional 3D printing technology.
"Carbon3D embodies the innovation that's required to change how products are made. The incredible speed of its CLIP technology makes 3D printing accessible for true manufacturing, beyond the prototyping and the one-offs we see it being used for now," Mr Bass added.
Carbon3D is a Silicon Valley based company that was founded in 2013 in Chapel Hill, NC. The company is backed by some of the top investors in the world including Sequoia, Silver Lake Kraftwerk, Northgate Partners, Piedmont Capital Partners, the Wakefield Group and, as of last week, the Autodesk Spark Investment Fund.
"By working at the intersection of hardware, software and molecular science, we are aiming to fundamentally address the issues that have held 3D printing back from becoming a manufacturing process," said Dr Joseph DeSimone, CEO and co-founder, Carbon3D, adding that the company expected to have an industrial machine available within the next 12 months.
"We're honoured to have an industry powerhouse like Autodesk recognise the transformative nature of our CLIP technology and engage with us in such a significant way."