The energy sector could possibly absorb the workers of Toyota, Holden and Ford who possess highly valuable engineering and hand skills, said the Industry Skills Council for the energy sector.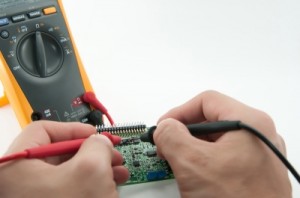 According to the press release from E-Oz Energy Skills Australia, automotive industry workers, which means those coming from car manufacturing companies and associated supply companies, could fill the shortage of workers in the energy sector, particularly electricians.
"In light of the announcement that Toyota would join Holden and Ford in ceasing operations by 2017, we need to focus on ensuring these skills are not lost to the economy," said Energy Skills Australia CEO Mr Bob Taylor.
"The energy sector could absorb many of these workers, but planning and advice to displaced workers must begin soon because of the lead times for many higher level skills."
"We need to ensure there is an orderly transition for these workers into new jobs."
2,500 jobs will be affected once Toyota ceases manufacturing from its Altona assembly plant in 2017. This adds to the thousands more jobs that will become redundant when Ford and Holden also shut down their plants in 2016 and 2017 respectively.
According to Energy Skills Australia, employment of electricians is growing at three times the rate of the national workforce. Data from 2006 to 2011 shows it grew to 23%, compared to the national workforce's 8%.
Over the past five years over 30,000 new jobs were created for electricians, not including the jobs vacated by workers who were retiring or leaving the industry. Rate of growth is expected to rise even more as the residential construction sector rebounds and new technologies are incorporated into homes and businesses, said the council.