Toyota Australia has denied allegations that it blamed the union for its decision to shut down manufacturing operations by 2017, after Treasurer Joe Hockey claimed that the car maker privately told the government in December that generous workplace conditions were a key concern in its efforts to stay in Australia.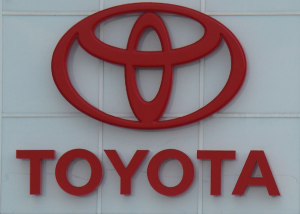 "Toyota Australia has never blamed the union for its decision to close its manufacturing operations by the end of 2017, neither publicly or in private discussions with any stakeholders," the company said in a brief statement.
"As stated at the time of the announcement, there is no single reason that led to this decision."
"The market and economic factors contributing to the decision include the unfavourable Australian dollar that makes exports unviable, high costs of manufacturing and low economies of scale for our vehicle production and local supplier base."
"Together with one of the most open and fragmented automotive markets in the world and increased competitiveness due to current and future Free Trade Agreements, it is not viable to continue building cars in Australia."
Mr Hockey said workers at Toyota's Altona plant in Melbourne were entitled to generous paid sick leave and Christmas leave provisions that added to the company's production costs.
"The AMWU took Toyota to court to prevent them going to the workers (with a proposal to amend its workplace agreement) and the AMWU won in court, so Toyota was left with nowhere to go," Mr Hockey said.
The Australian Manufacturing Workers Union said the Toyota statement was a "blow to the government's credibility''
"It's unfortunate that companies should have to continue to correct the government's slander,'' the union said in a statement, quoted in a report on The Australian.
"The government has to stop blaming workers for their policy failures.''