BAE Systems has announced an agreement with Turkish technology company Fotoniks to develop aircraft display systems.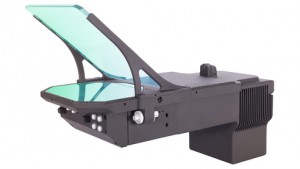 Under the terms of the agreement, Fotoniks will deliver 16 new LiteHUD (Heads Up Display) systems to the Turkish Air Force with the assistance of BAE Systems. LiteHUD was designed using BAE's patented waveguide technology.
Fotoniks will develop BAE's LiteHUD system at their facility in Ankara to meet Turkish requirements so that it can be fitted to the Hurkus basic training aircraft.
"In today's defence and aerospace environment, having the ability to work with an established in-country or in-region company is essential not only for us but for the end user, especially when it comes to repair and sustainment," said Jim Garceau, deputy general manager of Communications and Control Solutions at BAE Systems.
"Working together with Fotoniks, we have the opportunity to bring the HUD system to full-scale production and sell it as an indigenous capability to allied forces across the region."
BAE Systems has produced over 14,000 head-up displays which have been in service on over 50 different aircraft types in more than 50 countries around the world.
"Working collaboratively with BAE Systems locally brings so many benefits to Turkey, including technology transfer, the potential for further job creations, and sustainment within the region," said Cem Yazicioglu, General Manager at Fotoniks.
"Being able to further co-develop this technology in Turkey was important to our decision to work with BAE Systems."
Both companies are doing design and production work but Fotoniks will be in charge of developing the control panel and the symbology, and will further sub-contract out some of this work.