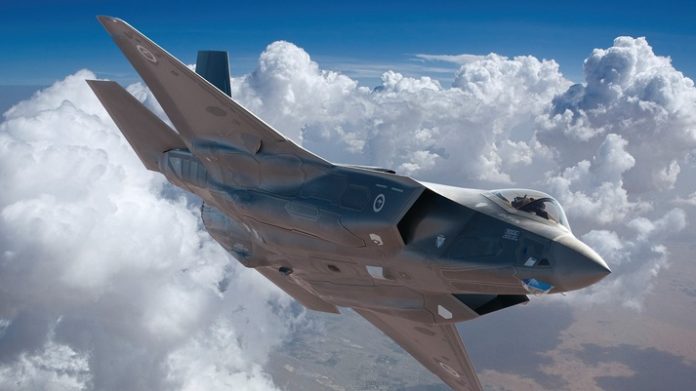 In an induction held at the Williamtown maintenance depot, BAE Systems Australia welcomed the first F-35A aircraft to join its Joint Strike Fighter Program.
Initially composed of 32 F-35 technicians, the 33-strong F-35 fleet will provide airframe maintenance and sustainment for BAE System's Williamtown facility – the Southern Pacific Regional Airframe Depot – over the next three decades.
To maintain and sustain the F-35, BAE Systems will open 360 new direct jobs over the next 10 years, and develop and a supply chain of 76 SMEs, thus contributing nearly $70 million to GDP by 2025.
"This is about protecting and securing Australia's interests but it's also creating jobs and driving investment right here in the Hunter and across the country too," said Prime Minister Scott Morrison.
"This induction demonstrates the world leading capability of our local defence industry here in Australia."
The Prime Minister revealed that more than 50 local companies are already sharing in $2.7 billion worth of contracts as part of the F-35 program.
He added that the $270 billion Defence capability investment and the $65 billion commitment in air capabilities – which includes the Joint Strike Fighter Program – are part of the Government's Economic Recovery Plan following the COVID recession.
"This investment is keeping Australians safe and secure while creating more jobs and more opportunities for businesses."
Job opportunities for the Hunter region
Four F-35A aircraft are to undergo routine maintenance at the facility this year, demonstrating the Program's positive effect on the local Hunter economy, Minister for Defence Linda Reynolds CSC said.
"The Morrison Government is unashamedly committed to building a robust sovereign defence industry."
"We are building our sovereign defence capabilities. We now have 41 fully trained RAAF pilots, nine of whom trained on home soil at RAAF Base Williamtown. We also have more than 225 trained technicians as the RAAF's F-35A maintenance capability continues to develop.
"This demonstrates the extraordinary opportunities this program is providing for Australians and the economy, especially as it continues to bounce back from COVID-19."
Minister for Defence Industry Mellisa Price said the program was helping the Hunter region recover from the COVID-19 recession which directly caused the closure of the Jetstar aircraft maintenance facility in Newcastle in 2020, resulting in job losses in the aeronautics industry.
"BAESA recently hired 25 former Jetstar employees who had been made redundant as a result of the pandemic.
"Not only have these technical workers been retained in the local Hunter aviation industry, but they will also help Defence build its sovereign sustainment capability as the fleet continues to grow."