The new 12-micron thermal camera core by world leading defence contractor BAE Systems is the company's latest addition to the MicroIR® product family that allows imaging system manufacturers to reduce lens size by 50% and decrease optics costs by 20% without compromising image quality.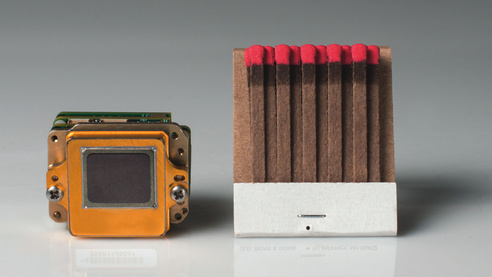 According to the media release by BAE Systems, the TWV640 thermal camera core has set a new standard in thermal imaging technology designed for makers of commercial, civil and military thermal imaging solutions and well-suited for a wide range of thermal vision system applications, including day/night security cameras, firefighting vision systems, process monitoring, handheld targeting systems, automotive cameras and thermography systems.
"As the first to deliver a 12-micron thermal camera core, we're providing our customers a tremendous competitive advantage, helping them drive down system costs while providing superior imagery typically associated with our MicroIR products," said Christian Rodriguez, Business Development Lead for Sensor Solutions at BAE Systems.
"Our TWV640 module empowers our customers to create and deliver a new generation of affordable, compact, thermal imaging systems for a broad range of applications."
Optimised to provide affordable thermal imaging performance in a compact, low-power solution, the TWV640 camera core can capture images through fog, smoke, dust and haze at 60Hz, while also allowing users to observe dynamic environments revealing details that competitors' 30Hz offerings miss.
The TWV640 camera core further eliminates the disorientation that comes from using slower video, and is compatible with off-the-shelf lenses from leading optics providers and using standard interface protocols like USB, NTSC and CameraLink.