Global aerospace, defence, security and advanced technology giant Lockheed Martin has announced that it has entered into a definitive agreement to acquire Deposition Sciences, Inc. (DSI), a Santa Rosa-based company that manufactures thin-film coatings.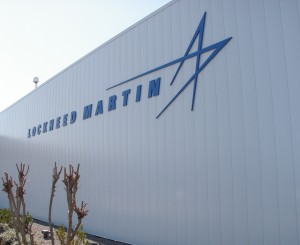 The acquisition, which is subject to the satisfaction of customary closing conditions, is expected to close within 30 days, with both parties declining to reveal financial details of the agreement.
The Santa Rosa company, which employs approximately 85 workers and is a 100% owned subsidiary of Advanced Lighting Technologies, Inc. (ADLT), will be integrated into Lockheed Martin's Aeronautics business unit once the transaction goes through, according to the article on Market Watch.
Lockheed Martin spokesman Gordon Johndroe said Deposition Sciences co-founder Lee Bartolomei will remain at the position of Chief Executive Officer following the purchase.
"This transaction broadens our technological capabilities. They are very good at what they do. And they will be a welcome addition to Lockheed Martin," Johndroe said, according to The Press Democrat.
DSI manufactures the most durable optical thin film filter coatings and advanced multispectral optical filters in the industry — with coating capabilities ranging from the ultraviolet (UV), through the visible (VIS), near-infrared (NIR), midwave-infrared (MWIR) and out to the longwave-infrared (LWIR). DSI's patented MicroDyn® reactive sputtering technology enables superior multilayer thin film coatings for optics and other thin film technologies on a variety of substrates.
Lockheed Martin is a global security and aerospace company that employs about 113,000 people worldwide and is principally engaged in the research, design, development, manufacture, integration and sustainment of advanced technology systems, products and services. Headquartered in Bethesda, the company's operating units are organised into broad business areas, including Aeronautics, Information Systems & Global Solutions, Missiles and Fire Control, Mission Systems and Training and Space Systems.