Precision tools manufacturer Mapal Australia has announced that seven people will be losing their jobs as it shuts down production at its Ballarat manufacturing plant.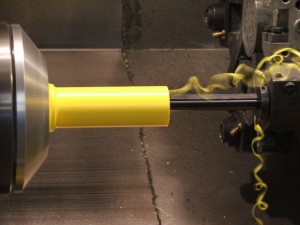 "We've fought hard, we've done everything we possibly can, we've gone into the mining market, but at the end of the day the figures show it's just not viable," Mapal General Manager Laurie Treadwell said, quoted in a report from ABC news.
Treadwell says the company has been losing money for about seven years now and the plant will stop operating by the end of November.
"The workers have been – especially this year – basically standing around idle."
The struggles being experienced by Mapal Australia, a manufacturer of metal cutting tools often used in car production, show the ripple effect that economic factors have on the manufacturing industry.
"Every time there's negative news regarding any of the car companies, it just puts more pressure on the businesses," said Treadwell.
"The high Australian dollar has contributed to the loss of our export business, the downturn in automotive component manufacturing in Australia, the continued negativity of any news on the manufacturing sector."
MAPAL offers high speed cutting tools in the form of fine boring tools, face milling cutters or circular milling tools. It also manufactures reamers, precision boring tools and gun boring tools and clamping systems. The company started producing at the Ballarat site in 1973 under the name Valenite-Modco. It was later renamed to Valcor in the mid-1990s and was bought by German manufacturer Mapal in 2006.
Treadwell says any government support for the industry would be of help.
"If I go to Germany, if I go to Japan, the governments absolutely support their automotive sector and that has ongoing effects through the whole manufacturing sector in those countries."
He also said he does not believe there is much hope for the future of large-scale manufacturing in Australia.
"The days of large-scale, huge employee number manufacturing are numbered," Treadwell predicted.
The announcement from Mapal is the latest in a string of bad news for Ballarat manufacturing.
Goodman Fielder will close its bakery in Ballarat next month, cutting 34 jobs in the process, Alstom has cut 33 jobs, IBM has cut 30 and UGL Rail has made 11 workers redundant at its Ballarat plant.