Chinese steelmaker Baosteel has managed to beat rival bidders and claim control over Aquila Resources after co-founders Charles Bass and Tony Poli agreed to sell their stakes into the $3.40-a-share offer.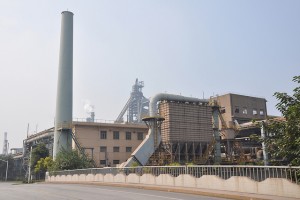 Baosteel, in a joint-venture deal with Aurizon, launched a A$1.4 billion offer last month to acquire Australian-listed Aquila, but faced stern competition from rival Mineral Resources, whose superior $3.75-a-share offer was tipped to secure the Perth-based contractor and iron ore developer control over Aquila.
Both companies were said to be keen to strike a takeover deal with Aquila so they can restart the stalled $10 billion West Pilbara Iron Ore Project in Western Australia.
Baosteel already holds a 20% stake in Aquila and with Mr Bass agreeing to sell his 10.7% interest in Aquila and Chairman Tony Poli doing the same with his 28.92%, the Chinese state-owned entity will gain 50% of Aquila's shares.
The $1.4 billion deal, which has already been approved by Australia's Foreign Investment Review Board, includes a 50% minimum acceptance condition, which will be satisfied as soon as the co-founders sell their shares.
According to the article on The Australian, Mr Bass emailed a letter to the joint bidders on Tuesday saying he would sell them his stake in Aquila in the absence of a superior offer.
"I expect that the acceptance will be completed by the end of the first week of July," Mr Bass said in the letter. "However, I reserve the right to revisit this."
Baosteel Director Yiming Wu and Aurizon Director Dominic Smith said in a joint statement on Wednesday that they considered the support from the co-founders demonstrated the "compelling" nature of their all-cash offer, especially in the context of a declining iron ore market.