Uscom Limited — a company specialising in development, design, manufacture and marketing of non-invasive cardiac monitoring devices — has announced the manufacture of the first Uscom BP+ unit at its head office in Circular Quay, Sydney.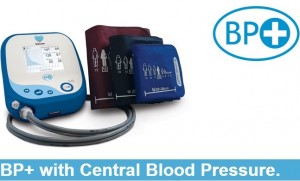 According to the press release by Uscom, the Uscom BP+ is a practice leading, high fidelity, central blood pressure and pulse pressure wave analysis technology based on patent protected suprasystolic oscillometric blood pressure measurements specialised for advanced assessment of hypertension and heart failure.
The first production run of 180 BP+ units is the final step in the acquisition and integration of Pulsecor assets announced to market in June 2013, and the first step in the global sales and marketing by Uscom of the Uscom BP+.
The process has involved the transfer of ownership of all Pulsecor Limited assets, application for and granting of new regulatory approvals, development of new manufacturing specifications and processes and ultimately assembly of components into the first Uscom BP+ device. The BP+ has both CE Mark and FDA 510K status. Uscom now manufactures 2 premium cardiovascular devices at its Australian centre of operations — the USCOM 1A and now the BP+.
"This is a significant milestone for Uscom and a success story for the Australian Medical Device Industry. Uscom now owns and manufactures within Australia two practice leading, non-invasive cardiovascular technologies being exported and sold into global markets. The manufacture of these two devices effectively doubles the size of Uscom, and the strategic power associated with this is difficult to estimate,"said Dr Rob Phillips, Executive Chairman of Uscom.
"Our current objectives are to rapidly grow global distribution for both of these products and to exploit the powerful revenue opportunities this creates. We anticipate our new distribution will continue to uptake over the next 18 months and reach optimal revenue impact in mid-2015."
Uscom manufactures and markets the USCOM 1A and the Uscom BP+, both premium cardiovascular devices changing the approach to diagnosis and treatment of cardiovascular diseases, including hypertension, heart failure and advanced haemodynamics. The two products are also integral for optimising management of sepsis and guidance of fluid, inotropes and vasoactive therapies.