Chemical manufacturer BASF and Agriculture Victoria Services (AVS) have signed a license agreement to introduce a new system that will help Australian farmers control barley weed.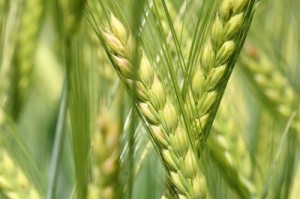 Clearfield Barley will now be added to the BASF Clearfield Production System and will be marketed under the variety 'Scope CL'. According to the press release from BASF, the complete herbicide package includes a herbicide tolerant barley variety, the herbicide itself and a product stewardship program. This package would help growers take on the challenge of weed control problems and ensure the safety of the crop.
Aside from these benefits Scope CL will also bring about strong agronomics and yield potential.
"Scope CL received malt accreditation from Barley Australia this year. This means growers can achieve higher potential returns for grain in this malt category," said Tony Moskal, Business Director Crop Protection, BASF Australia and New Zealand.
At present, Australian crops in the Clearfield range only include canola, wheat and maize. The addition of Clearfield Barley allows Australian farmers to benefit from the entire Clearfield Production System and its unique weed control capabilities.
Scope CL was developed by the scientists in the Biosciences Research Division of the Victorian Department of Environment and Primary Industries with the support of the AVS.
AVS is responsible for protecting and commercializing technologies from the Victorian Department of Environment and Primary Industries, for the benefit of the Australian and Victorian food and fiber industries.
Australia's malt barley industry is also expected to gain benefits from this new development since the Clearfield Production System provides an opportunity for growers to produce a malt variety with guaranteed varietal purity, according to BASF.