Automotive suppliers from South Australia and Victoria are receiving grants ranging from $99,000 to $1 million from the second round of the Automotive New Markets Program.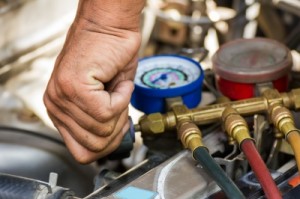 SA Manufacturing, Innovation and Trade Minister, Tom Kenyon said the program, which is a joint initiative of the Federal, Victorian and South Australian governments, was designed to help companies diversify, develop new opportunities, and access new markets beyond the automotive sector.
"We are helping to maintain critical automotive manufacturing skills and innovation through this program which will benefit other key industries, including mining and defence," Mr. Kenyon said in a media release.
According to him it was important to provide strong support to the automotive supply chain which is a critical part of the industry, to allow the businesses to expand their product bases.
More than $7.3 million is being given on Round 2 of the Automotive New Markets Program.
Three businesses will receive $1 million each to develop their projects: Hirotec Australia Pty Ltd from Edinburgh will establish a new e-coating facility and waste fluid treatment system, Precision Components Australia from Beverley will use the grant for a project to supply construction products to new customers using Unitised Building Aus Pty Ltd technology, and SWS Australia Pty Ltd will establish a Global Centre of Excellence for automotive infotainment systems.
Other recipients of the grants are Australloy Pty Ltd, Venture DMG Pty Ltd, SMR Automotive Australia, ?FMP Group (Australia) Pty Ltd, Lumen Australia Pty Ltd, Orbital Australia Pty/Ltd, Hella Australia Pty/Ltd, Blown Plastics Pty Ltd, Harrop Engineering Australia Pty Ltd and Crintand Pty Ltd – Palm Products.
Victorian Minister for Manufacturing David Hodgett said the Victorian Government remains committed to supporting supply chain companies as they innovate and diversify.
"It is important that we continue to support automotive supply chain firms as they find new markets and opportunities to integrate in global supply chains for their innovative products and technologies," Minister Hodgett said.
The third round of the program also opened on Monday, made possible by the additional $12 million in funding announced earlier this year by the Australian and Victorian Governments as part of their coordinated response to Ford Australia's closure.