Campbellfield-based manufacturer Baxters Foods Australia is the recipient of a $1.3 million Melbourne's North Innovation and Investment Fund (MNIIF) grant, awarded by the Victorian Coalition Government in partnership with the Federal Government and Ford Australia.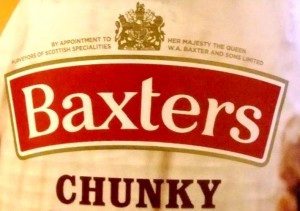 According to the media release by the Premier of Victoria, the company will use the funds to undertake a $13.4 million re-development, which would establish the company's Asia-Pacific Headquarters at its gourmet food manufacturing facility.
Baxters is an Australian manufacturer that specialises in the production of a wide range of high quality marinated, chargrilled vegetables and pesto sauces under the Bamboleo brand for the food service industry worldwide.
"This substantial project will position Baxters for its next 10 years of growth by expanding the existing plant at Campbellfield to provide a world-class facility for the production of the company's full range of foodstuffs. It will install state-of-the-art food processing equipment to streamline production, improve efficiencies and reduce manufacturing costs. The MNIIF is about attracting new investments and businesses to this important manufacturing region and maintaining a strong, sustainable and competitive manufacturing sector," said Federal Industry Minister Ian Macfarlane.
The MINIFF is a $24.5 million package developed by the Victorian Coalition Government in partnership with the Commonwealth Government and Ford Australia in response to Ford's announcement in 2013 that it would cease local production.
"Baxters anticipates that by the completion of the project in 2018, its expanded operations will lead to a total of 65 new jobs. This is great news for the local community and the Victorian economy. The project will also incorporate a significant increase in production capability, a world class Research and Development Technical Centre and an export base for the company's drive into Asian markets. These plans match the Victorian Coalition Government's vision for the future of our manufacturing industry, which is facing significant structural change," said David Hodgett, Victorian Minister for Manufacturing.
"Baxter Foods' significant growth plans demonstrate how the MNIIF program is delivering innovative and exciting projects for Melbourne's North that will assist the region to diversify its economic base. This announcement is another outstanding example of how MNIIF is providing real support for investment by local businesses those results in increased economic activity and new, sustainable jobs. Ford Australia is proud to be associated with MNIIF because it's an important element of Ford Australia's transition plan to become a full-line vehicle importer while also providing support for all stakeholders affected by our business changes," said Bob Graziano, President and CEO of Ford Australia.