Global mining giant BHP Billiton is the new lead sponsor of the International Mining and Resources Conference (IMARC), which have been scheduled to take place in Melbourne on 22–26 September at the Melbourne Convention and Exhibition Centre.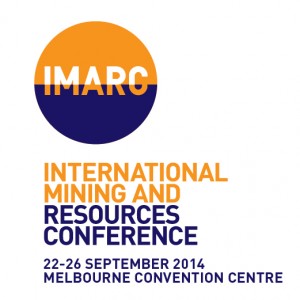 According to the media release by IMARC, BHP's President for Corporate Affairs Tony Cudmore will be taking part in a panel discussion at the conference on Tuesday, 23 September 2014, as part of the arrangements, addressing the topic: "The role of mining in global sustainable development: from environmental stewardship and community engagement to resourcing a sustainable future."
Moderated by Brendan Pearson, Chief Executive of the Minerals Council of Australia, the panel discussion will also feature a number of distinguished senior resources industry heavyweights, such as Andrew Michelmore, Chief Executive Officer & Executive Director at MMG Limited; Carlos Santa Cruz, Regional Senior Vice President at Newmont Asia Pacific; Ian Smith, Managing Director and Chief Executive Officer at ORICA; Rob Hattingh, General Manager for Innovation, Technology and Sustainability at Iluka Resources and Nev Power, Chief Executive Officer at Fortescue Metals Group.
IMARC is Australia's only large scale event to unite the global mining industry. The conference is the only event where mining leaders, policy makers, financiers, technical experts, innovators and educators are brought together under one roof.