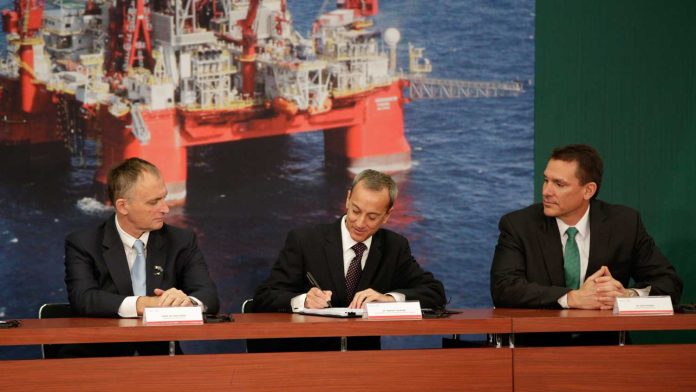 BHP Billiton has signed an agreement with oil giant Pemex to complete work on the significant Trion discovery located in the deep-water Gulf of Mexico.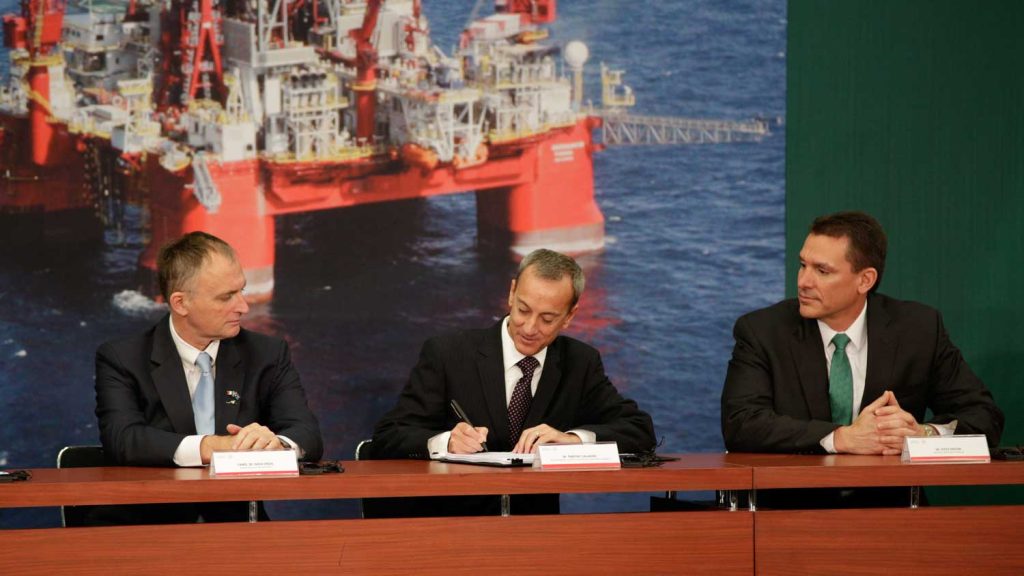 It comes after the miner submitted the winning bid to acquire a 60% participating interest in the new find, which is considered to be among the top 10 fields discovered in the Gulf of Mexico in the last decade.
Under the agreement, BHP has committed to deliver a Minimum Work Program, which consists of drilling one appraisal well, one exploration well and the acquisition of additional seismic data.
BHP Billiton CEO Andrew Mackenzie – who was joined at the signing ceremony by Mexico's President Enrique Peña Nieto and Pemex's General Director José Antonio – described the partnership as a 'historic' moment for Mexico and 'the beginning of a new chapter' in business relations between the two companies.
"It is an honour to be the first foreign company to partner with the people of Mexico in developing their significant petroleum resources for mutual benefit," Mr Mackenzie said.
Steve Pastor, BHP Billiton President Operations Petroleum, said the Trion agreement was in line with BHP's 'focused approach' to conventional oil exploration and development of high quality deepwater oil prospects.
''We have a long history as a top operator in the Gulf of Mexico and we are excited to bring our operational expertise to the partnership with Pemex," Mr Pastor added.
Commenting on the agreement, Pemex CEO José Antonio González Anaya said it constituted 'a parting of the waters' in the history of Pemex.
"For the first time, an area assigned during the Round Zero auction, will be progressed in partnership with a world leading company," Mr Anaya concluded.