The world's leading mining companies have turned their attention to carefully analysing the masses of data generated from processing plants, drill rigs and trucks, which has proven to provide a large chunk of the billions of dollars reported as annual savings.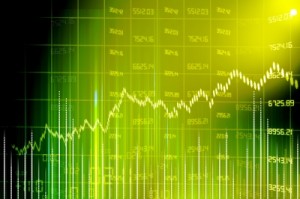 According to the article on The Australian, BHP Billiton found a way to generate hundreds of millions of dollars in savings from shared data by introducing a new group-wide operating system across its facilities.
BHP's rival, Rio Tinto, has managed to trim $86 million of its cost bill over the past six months by studying great quantities of data generated from its copper mills at a dedicated centre set up in Brisbane.
The company's drill and blast rigs and its fleet of driverless trucks and trains now being installed in Western Australia will be equipped with sensors to send back valuable data to remote operating centres.
The data from the rigs will provide a much clearer and denser vision of the coal seam underground and the driverless truck will send out data about fuel ­efficiency, tyre pressure and strut pressure to allow the company to save millions of dollars.
Rio chief Sam Walsh said the improvements in data analysis and process control held incredible potential.
"It is breakthrough. It is very, very exciting stuff," he said.
While both Rio Tinto and BHP share the same objective to reduce operating costs through extensive data analysis, both companies have adopted a different approach to achieve their goal.
BHP focused on standardising operating processes across its organization by introducing the "1SAP" software platform, which allows all operations in different geographies and product groups to be analysed and compared.
"For the first time, we are using the same system and business processes across the whole of our business," said BHP marketing and technology chief Mike Henry.
"The power of our single system lies in the combination of the wealth of standardised performance data now available across BHP Billiton and the way it will allow us to more readily and accurately compare performance across the group and learn from each other."
Rio Tinto, in the meantime, tried to different­iate itself from its peers by focusing on developing new technologies with global leaders such as the Massachusetts Institute of Technology, NASA, Boeing and Lockheed Martin.
"This is the result of a lot of sophisticated modelling work and analysis tools that allow you to look for anomalies and variations in processes," Mr Walsh said.
"When you actually see the things on the ground or on a chart, things can look blindingly obvious. But … (sometimes) looking for the solution is like looking for a needle in a haystack and with this very sophisticated work and analysis you can get to the nub of the problem very quickly."