Dassault Systèmes, a world leader in 3D design software and 3D Digital Mock-Up and Product Lifecycle Management (PLM) solutions, has released its International Financial Reporting Standards (IFRS) unaudited financial results for the first quarter ended 31 March 2014, which showed the company was moving along the right lines to achieve its financial and growth objectives for this year.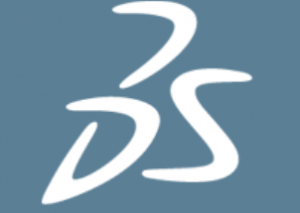 According to the press release by Dassault Systèmes, the company has managed to achieve organic new licenses revenue growth of 6% in constant currencies, as well to increase its Asia non-IFRS revenue by 10%, driven by strong new business activity in Japan, South Korea and China.
In addition, Dassault Systèmes ENOVIA software revenue went up 12% driven by accelerated V6 adoption, with several of its other software product lines — such as SOLIDWORKS (5%), CATIA (1%) and other software (13%), as well as the double-digit growth for SIMULIA — posting positive software revenues, which contributed to the company's overall software revenue increases of 4%.
"2014 is about increasing the value of our solutions for our customers thanks to our 3DEXPERIENCE platform and Industry Solutions Experiences strategy. It is becoming crystal clear that our solutions are critical to help customers create innovative products and experiences influencing their top-line growth," commented Bernard Charlès, Dassault Systèmes President and Chief Executive Officer.
"V6 architecture momentum continues to build, resulting in an increased number of customers' successful deployments this past quarter. World-leading companies in automotive, high tech, life sciences, consumer packaged goods and retail have implemented our 3DEXPERIENCE platform based upon our V6 architecture. With our global direct sales force we are working to replicate these successes as well as to accelerate the go-to-market for supply chains and new Industries via our indirect sales."
The company's net operating cash was €182.3 million in the first quarter of 2014, compared to €185.0 million in the 2013 period. According to the quarterly report, the company has completed cash acquisitions of €159.9 million, completed share repurchases in the amount of €53.5 million and received cash for stock options exercised of €13.3 million.
"We were encouraged to see growth in new licenses revenue, increasing 8% in total, and 6% on an organic basis in constant currencies, driven by strong ENOVIA growth and in spite of headwinds we experienced, most notably in mining and aerospace, affecting new licenses as well as rentals evolution," Thibault de Tersant, Senior Executive Vice President, CFO, commented.
"The first quarter operating income and margin as well as EPS results came in above our objectives. Excluding a one-time tax credit recorded in research and development, and the impact of currency and acquisitions, our non-IFRS operating margin would have been 30%, improving 100 basis points when compared with the first quarter of 2013. For the full year, we are continuing to target organic non-IFRS operating margin improvement at the level of about 150 basis points. Turning to our outlook, we are reconfirming our 2014 financial objectives and updating them for currency and the inclusion of the Accelrys acquisition, which is advancing well and should be closed shortly."