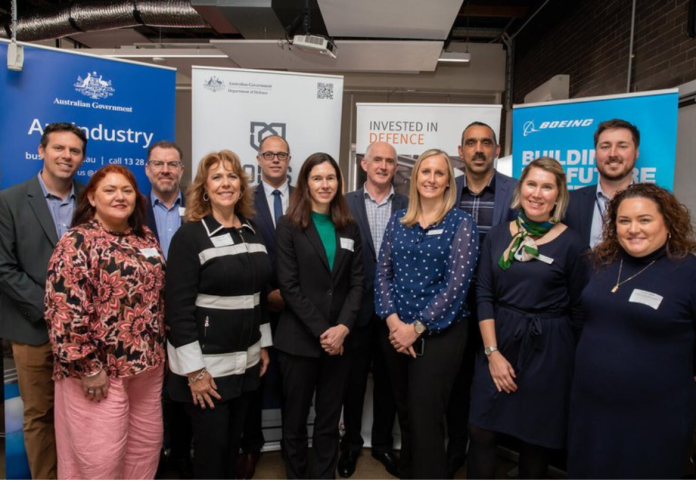 Boeing Australia has collaborated with the Office of Defence Industry Support, AusIndustry, and Defence Jobs Queensland to roll out a year-long pilot program that will train 20 small-to-medium enterprises (SME) to be defence ready. 
The first-of-its-kind defence readiness supplier program will convene industry experts to provide mentoring, cyber support, and advisory services tailored to serve each of the businesses' needs. Its first SME cohort comes from various industries, including autonomous systems, simulation, prototyping and manufacturing, artificial intelligence, software engineering, and cyber and information security. 
Participating businesses are comprised of seven indigenous-owned enterprises, three women-owned, three veteran-owned, and four signatories to the Prime Minister's Veterans' Employment Program. They offer a range of critical capabilities across air, sea, land, space, and cyber domains. 
Federal and state government support for the program seeks to foster Australian SMEs' capabilities to grow both domestically and globally. 
"To have a strong and robust sovereign capability, a diverse supply chain is necessary—our suppliers need to reflect our nation," said Adam Goodes, founder and CEO of Indigenous Defence & Infrastructure Consortium.
"Diversity breeds creativity and alternative thinking, which will help strengthen Australia's defence and infrastructure."
Jasmine Riddle, owner and chief operations officer of JRS Manufacturing, said the program has enabled her company to upscale its operations, following its inclusion in Boeing's Advanced Defence Aerospace Manufacturing Network. 
"The program will give us access to top industry leaders and advisory services and prepare us to take on future work in defence industry," said Riddle.