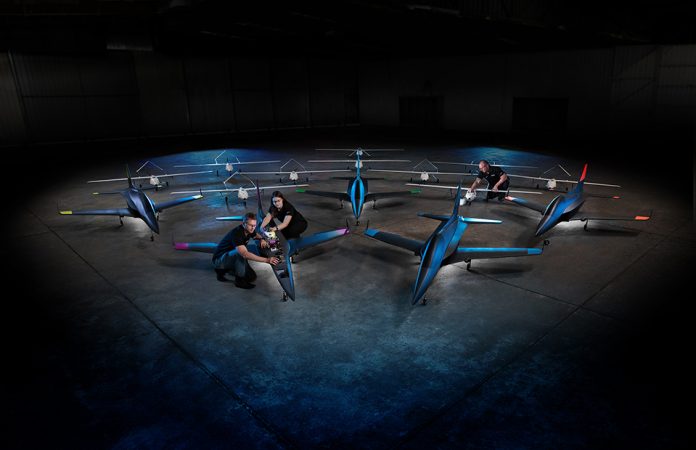 Boeing Australia has announced plans to present a functional, flying prototype of its unmanned aerial vehicle (UAV) Loyal Wingman by 2020.
The Royal Australian Air Force's (RAAF) UAV has been designed to "protect and extend airpower by teaming multiple unmanned platforms with manned assets to achieve a range of missions".
"Our aircraft and mission system is well advanced in our rigorous design and test program, bolstered by Boeing's adoption of digital engineering," said Dr Shane Arnott, director of Boeing's Phantom Works International.
"As a result, we have a live digital copy of the entire aircraft design that we've been able to "fly" thousands of times under different scenarios to test aircraft performance and the mission system."
The expert team at Boeing Australia is collaborating with the RAAF to make sure the UAV will be able to respond to specific operational needs and make sure that the pilots flying alongside the Loyal Wingman can rely on the UAV and trust its capabilities.
"We've placed a particular focus on ensuring our underlying 'watchdog algorithms' provide the right level of AI and autonomy for manned-unmanned teaming operations," said Arnott.
"The algorithm rules defined by our customer are designed to ensure the operator in command of the teaming fleet can expect the same outcome each time – with a focus on building operator trust in autonomy behaviours."
The company has already flown 10 of the 15 autonomous test bed aircraft in formation using its mission system technology and has been using its Brisbane-based Systems Analysis Laboratory, which is a world class site, to simulate and model critical mission capabilities and the aircraft product lifecycle.
According to Arnott, the speed and complexity of the testing is being increased with each new test and the combined lab and field tests are on track to meet the set goals of the Loyal Wingman – Advanced Development Program.
Boeing's autonomous systems technology development is supported by The Queensland Government through the Advance Queensland partnership.
Image credit: https://www.boeing.com.au/featured-content/boeing-accelerates-unmanned-flight-tests.page?#/