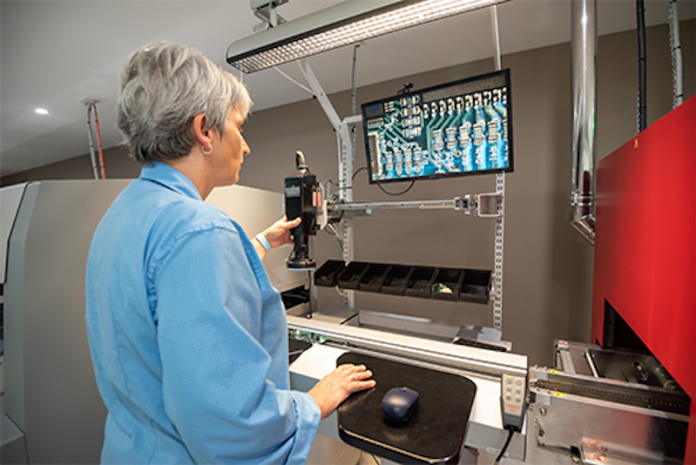 A $890,325 grant from the Palaszczuk Government's $46 million Made in Queensland (MiQ) program is helping Brendale electronics manufacturer Elexon Electronics power through turbulent global economic conditions caused by COVID-19.
The funding which was given to Elexon last year allowed the company to purchase a new storage system, jet printer, pick and place machines and soldering systems to update its manufacturing line.
Minister for Regional Development and Manufacturing Glenn Butcher said in a statement that this has allowed Elexon Electronics to double its productivity while reducing costs to stay competitive.
"The company has been able to put on two new full-time workers, upskill six existing workers and retain its full workforce as a result of the MiQ project."
"Elexon are also partnering with companies to assist in high-tech product development from wildlife tracking equipment, ground movement measuring systems, to precision water testing."
Meanwhile Member for Pine Rivers Nikki Boyd said programs like Made in Queensland are helping local manufacturers to expand their businesses and employ more Queenslanders.
"Elexon is a great local example of how our government's continued support of Queensland manufacturers is helping them to navigate tough global economic conditions and find new opportunities to grow and prosper."
"In addition, the grant has ensured Elexon can continue onshore manufacturing and positioned the company to plan for future expansion."
"This is great news, because it means more jobs for locals."
Elexon's wide range of manufacturing capabilities include electronics design and manufacturing, mobile digital signages, laboratory instrumentation, and electro chemical testing equipment, among others. Their high-tech electronic products are exported for the defence, medical and mining industries.
"This new manufacturing line is a game-changer for us," Elexon Electronics CEO Frank Faller said.
"Its cutting-edge technical capabilities allow us not only to be on the forefront of advanced manufacturing in Australia, but also to compete internationally and allow Queensland businesses to have their high tech-products manufactured locally."
"We very much appreciate the support of the Queensland government. This investment helped us to keep our manufacturing in Queensland rather than having to start looking at offshoring."
Read the full statement here.