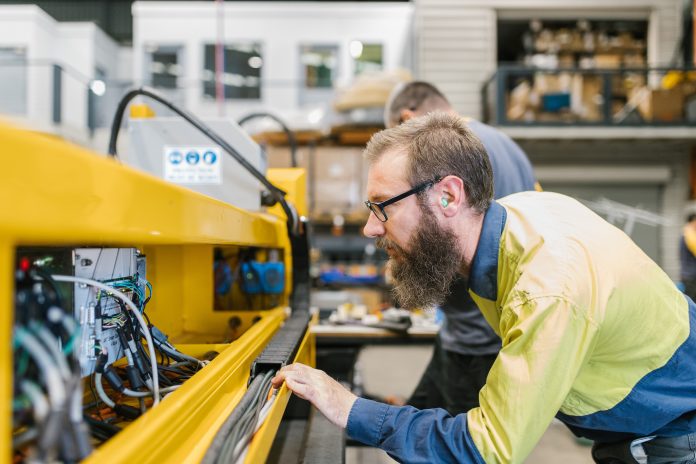 Media Release
The Queensland economy's recovery from the COVID-19 pandemic continues with the Queensland Government unveiling a fourth round of the highly successful Made in Queensland grants program.
Minister for Regional Development, Manufacturing and Water Glenn Butcher said the program, now totalling $61.5 million, was helping small and medium manufacturers transform their businesses and create jobs in the state's rebounding economy.
"In the first three rounds of Made in Queensland we've invested $46 million into our manufacturing sector, which is supporting 84 advanced manufacturing projects, generating over 1100 new jobs and underpinning $100 million in private sector investment," he said.
"With another infusion of $15.5 million for round four we're going to see those numbers grow even further."
Made in Queensland grants of between $50 000 and $2.5 million are available to manufacturers operating in Queensland to become more internationally competitive and adopt innovative processes and technologies.
The program supports businesses looking to bring manufacturing activity to Queensland and employ the skilled staff they need.
Previous Made in Queensland grant recipients were quick to sing the program's praises.
Geofabrics Australasia Pty Ltd, based in Ormeau, received more than $490,000 in 2017 to improve their production lines, including for a geosynthetic liner to prevent pollutants such as PFAS escaping into the environment.
"Made in Queensland allowed Geofabrics to enhance our capability to make Australia's only locally made geosynthetic clay liner," said Dennis Grech, CEO and Managing Director of Geofabrics Australasia.
"That means Australia's first PFAS containment solution is being made right here in Queensland.
"We have been able to create more local Queensland jobs, not only in manufacturing but also in R&D and in front of house sales positions. This would not have been possible without the tremendous support of the Queensland Government."
Yandina-based Epicurean Products Pty Ltd received more than $514,000 in 2017 to introduce improved systems and help the business to design and manufacture more innovative products.
"The Made in Queensland program allowed us to invest in production technology that has made us the leading partner in our field for a number of national retailers," said Tim Spence Thomas, Epicurean's Managing Director.
"The program has created significant training opportunities across the team and more jobs for Queenslanders. Our success in the program has been a significant factor in us being able to commence a multi-million dollar factory extension due to open July 2021."
"I want Queensland to be Australia's premier manufacturing state," Mr Butcher said.
"If you're a manufacturer thinking about reshoring or onshoring manufacturing activities to Queensland which can create Queensland jobs and grow our economy, we encourage you to apply for Made in Queensland."
Queensland's manufacturing sector contributes more than $20 billion each year to the Queensland economy and provides jobs for more than 170 000 people.
The Queensland Government is building the state's manufacturing industry through the Advanced Manufacturing 10-Year Roadmap and Action Plan and initiatives such as Made in Queensland, Industry 4.0 programs, Design in Manufacturing and Women in Manufacturing initiatives.