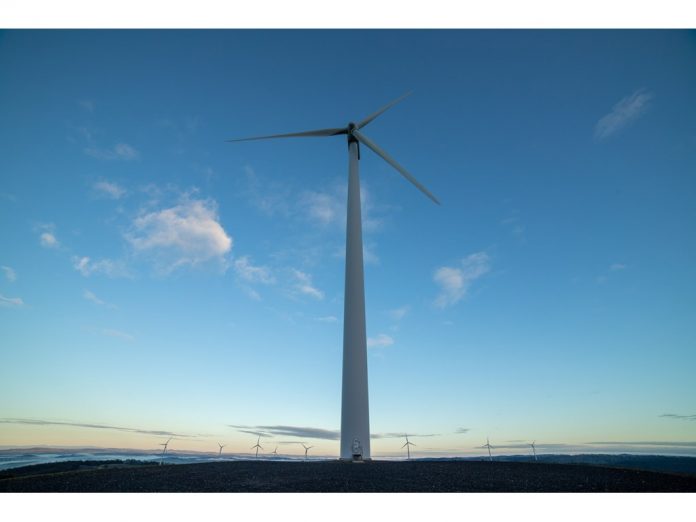 Acciona has been granted development approval by Queensland's State Assessment and Referral Agency (SARA) to build the MacIntyre Wind Farm Precinct at Cement Mills, approximately 40 kilometres south-west of Warwick.
With a total investment of $1.96 billion, the 1,026MW MacIntyre Wind Farm Precinct will be Acciona's biggest renewable energy facility and one of the largest onshore wind farms in the world.
Developed in partnership with CleanCo, the Queensland Government's own renewable energy generator, the wind farm will feature 162 turbines, generating enough clean energy to power 700,000 Queensland households.
Acciona will build, own and operate the MacIntyre Wind Farm, which is expected to be operational in 2024. The company will develop the project in partnership with Ark Energy Corporation, a subsidiary of Korea Zinc Co., and the Australian vehicle for its clean energy business.
The project also involves the construction of the adjacent Karara wind farm, which will feature 162 turbines capable of producing up to 103 megawatts of power. The Karara wind farm will be owned and operated by CleanCo.
Acciona's Australian Managing Director for Energy, Brett Wickham said the Precinct will avoid the emission of nearly three million tons of carbon dioxide each year, with construction slated to begin in the second half of 2021.
"We are excited to be moving forward with this project and are proud to support the Queensland Government's decarbonisation strategy," Mr Wickham concluded.
Minister for Energy, Renewables and Hydrogen Mick de Brenni said the project will create up to 400 local jobs during the construction phase, with the local supplier spend during this period expected to exceed $500 million.
"I'm pleased that Acciona have committed to our Government's Buy Queensland approach to use a local workforce and suppliers on this $1.96 billion project," he said.
"This will deliver significant economic benefits for the Darling Downs and beyond, and more renewable megawatts as the state works to reach its 50 per cent renewable energy target by 2030."
Image credit: https://statements.qld.gov.au/statements/91934