Just three days after the last of the 677,760 solar panels was installed, the 53MW Broken Hill solar farm in New South Wales – Australia's second-largest utility-scale solar plant – has ramped up to full generation for the first time, sending 53 MW of renewable energy into the National Electricity Market.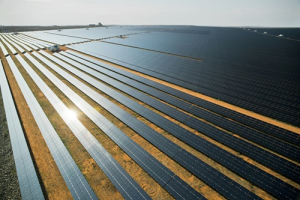 "This is the result of over 300,000 site hours and we are really pleased with the progress and congratulate employees and contractors for all their efforts. Importantly, we did not have any lost time injuries during the 12-month construction period. With Broken Hill being the sister solar plant to Nyngan it benefited from lessons learned which has enabled the commissioning phase to be compressed. We are still progressing final commissioning and testing with the aim of being fully operational by early December," said AGL Executive General Manager Group Operations, Doug Jackson.
"The compressed commissioning phase, which has resulted in full generation at the Broken Hill plant, sends a positive signal for large-scale solar in Australia and is further proof that it's possible to speed up project development by drawing on existing experience and expertise. This momentum is set to continue as the utility-scale knowledge base expands and more projects are delivered through ARENA's $100 million large-scale solar round which closed to EOIs on Tuesday," said acting ARENA CEO Ian Kay in congratulating AGL and First Solar on the significant achievement.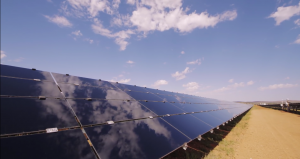 Together with the 102MW Nyngan Solar Plant, the completed Broken Hill Solar Farm will help produce approximately 360,000MWh of electricity annually – enough to power 50,000 average Australian homes.
"Through projects like this one, we are helping Australians do their bit for the environment without increasing the cost of living for families. The AGL Solar Project, when completed, will power 50,000 Australian households with renewable energy," said the Hon. Greg Hunt, Federal Minister for the Environment.
NSW Environment Minister Mark Speakman said this is great news for the people of Broken Hill and the wider NSW community.
"I congratulate AGL on achieving the first generation from this plant and I am particularly pleased as this is the culmination of many years' work. We've created a new era for large-scale solar energy in the Southern Hemisphere and intend to capitalise on this momentum," Minister Speakman said.
"The Broken Hill Power Plant will add to the over 200 MW of PV plants First Solar has under operation and maintenance (O&M) in Australia and over 4 GW worldwide. The announcement of full generation is an exciting milestone and as we transition to the operations phase of the project, First Solar will seek to maximise the plant's energy production and availability," said First Solar's Senior Director of Operation and Maintenance, Frank Teofilo.