Arm Balustrade: Stainless Steel Railing Manufacturers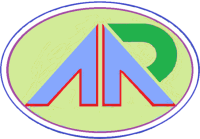 Brief Description:
We offer you quality fencing and balustrading for all Sydney homes, apartment buildings and commercial properties.
Business Description:
ARM balustrade pty is located in Punchbowl Sydney NSW. We are a metal manufacturing company, we manufacture supply & install all kinds of balustrades / fences. We specialize in Stainless steel glass balustrade, stainless steel wire balustrade. stainless steel handrail, Aluminium glass balustrade, handrail, swimming pool fence, privacy screen, louvers , gate and more. Alaska balustrading works for all kinds of residential/ commercial & industrial building project in Sydney.
Alaska Balustrading has more than 18 years experience on metal manufacturing industry. We have more metal manufacturing branches around Sydney & Melbourne, and have a great reputation. We have various experiences in many residential & commercial building project. Visit our "photo gallery' to see many photos of passed projects and use them examples to what you may be after.
Alaska Balustrading offers a free quote service by visiting the location of the job when request by our customer. This service is available all over Sydney. Call us today on 02 9740 7222 or sales direct 0433 021 199. or send us an email to – alaskabalustrading@hotmail.com