Best Way Scrap Metal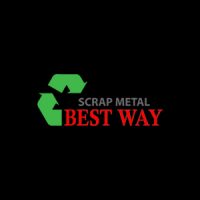 Business Name:
Best Way Scrap Metal
Brief Description:
Located in Kilsyth, Best Way Scrap Metal is Melbourne's premium company specialising in dealing with all kinds of scrap metal. We are registered second hand dealers and have years of experience in the scrap metal industry. At our metal scrap yard, we accept and process most types of ferrous and non-ferrous material including cast iron, steel, aluminium, copper, brass, lead, nickel, zinc, stainless steel and more. We also offer money for white goods.

Being one of the leading steel and zinc recycling companies in Melbourne, we ensure that all the materials are reused or recycled. This allows us to preserve the environment and enable the metal to be used for different purposes. This also reduces the need for new metals to be created which further minimise the impact on the environment.
Business Description:
Our Services:
• Scrap metal recycling
• Battery disposal
• Battery recycling
• Steel recycling
• Aluminium recycling
• Copper scrap
Why Choose Us?
• We accept a wide range of materials
• We offer fair and competitive pricing
• We dispose of material in an environmentally-friendly manner
• Prompt and friendly service
Areas We Serve: Kilsyth, Bayswater, Croydon, Boronia and Ringwood
To find out more about our service or to get in touch with us, visit our website today! We offer a no-obligation price quote.