German Cuckoo Clock Nest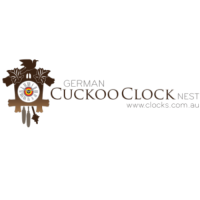 Business Name:
German Cuckoo Clock Nest
Brief Description:
CuckooClock Nest, a famous tourist destination and cultural icon on beautiful Tamborine Mountain located in the Gold Coast Hinterland. We offer German Clocks, Souvenirs, Repairs, Beer Steins & much more.
Business Description:
We are professional clock specialists in every sense of the word, We owned over 20 years of experience in offering the highest quality and latest technology of Clocks like chiming wall clocks in Australia, vintage watches Australia and many more types of clocks & Importantly after the sale we provide support and assistance with the technical clock repairs Brisbane. Our successful online store has resulted in happy clocks to happy homes all over Australia and the world, with precious parcels being swiftly sent out daily from our Clock hub.