Paul's Rubbish Removal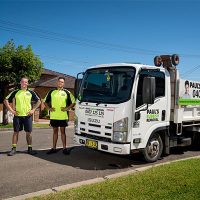 Business Name:
Paul's Rubbish Removal
Brief Description:
Paul's Rubbish Removal will attend your site anywhere in Sydney to hand-remove all your garbage, rubbish, trash, junk, old furniture, broken refrigerator, washing machine, dishwasher, dryer, old car parts, hoarded junk and more!!
Business Description:
We are experts when it comes to rubbish removal, we have been established for over 10 years in Sydney. Paul's Rubbish Removal offers the cheapest method of rubbish, junk and garbage removal from your household, construction site, office space, factory, deceased estate. If we can access the site, we can remove it for you! WE'LL ATTEND YOUR SITE TODAY! Give Paul a free call today for a quick inquiry about our services and your needs on 0407 125 125!