SEO Sydney Solutions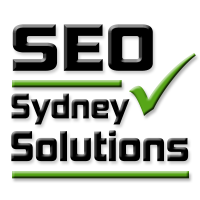 Business Name:
SEO Sydney Solutions
Brief Description:
SEO Sydney Solutions are specialists in getting websites ranking at the top of Google for target search terms. By partnering with our clients we help deliver more leads, customers, and sales to help grow their business. Request your free SEO analysis today and let's take your business to the next level.
Business Description:
"Are you looking to grow your business? Have you exhausted your referral network and are in need of a steady stream of fresh new business? We are ready to help you.
Using our expert knowledge of search engine optimisation, we work closely with our clients to understand their business goals. We then create customised strategies to ensure your website is setup to help you reach your goals.
Did you know there are thousands of searches performed every month on Google from people looking for your services? Over 75% of these people never click past the first page results. And the higher up you rank, the more people will click through to your website.
Not only does your website need to rank at the top of Google to get the most exposure for your business, but your website also needs to be optimised for conversions. This allows you to convert more site visitors into actual paying customers for your business. This is exactly what SEO Sydney Solutions does.
We take websites to the top of Google for search terms your potential customers are using when looking for your services. We then optimise your website for conversions. This is turn provides a great user experience for your customers which further builds your SEO rankings.
Based in Sydney we also service greater NSW and other states and regions in Australia. Get in contact with us today for a no obligation free consultation and strategy session. Let's take your business forward for a successful future."