SolarVenti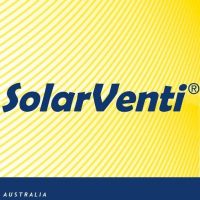 Business Name:
SolarVenti
Brief Description:
SolarVenti has developed a patented air ventilation solution for residential and commercial use. The system provides heating, cooling, drying, dehumidification, healthy indoor air quality and is 100% emission free.
Business Description:
The SolarVenti ventilation systems have a range of benefits & uses!
Healthy Air Quality: Prevents asthma, dust mites, allergies, mould, termites, dry rot and seasonal illnesses. The inbuilt air filter removes pollutants and humidity while providing fresh natural air flow into the area.
Cooling: SolarVenti can be used to remove humidity and fan in the cool air from the shaded side of your building, then push out excess humidity along with any air pollutants.
Heating: Harness the power of the sun to heat your home or workplace! Solar air heating your home with a solar ventilation system means no expensive electricity bills in Winter.
Drying: Dampness can cause mould to grow on walls, fabric and furniture which is unsightly and unhealthy. Ventilation is vital to replace moist, stale air with fresh clean air.
Sustainable: In Australia, most of our daily activities are powered by this fossil fuel, with it being predominantly used for electricity, heating and powering vehicles. SolarVenti is 100% emission free.
Electricity Savings: Heating and cooling accounts for 40% of an average Australian's household electricity bill. SolarVenti will lower your need for electric heating & cooling, even replace the need.
Maintenance-free filter with a 5 year warranty without any operating or environmental costs.