Tarneit Dental Care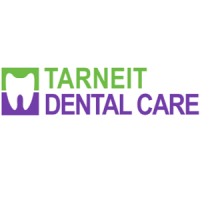 Business Name:
Tarneit Dental Care
Brief Description:
Tarneit Dental Care provides dental services such as children's dentistry, preventive dentistry, cosmetic dentistry, crowns, bridges, veneer, dental implants, endodontics (root canal), wisdom teeth, fissure sealants, orthodontics, and mouthguards/splints.
Business Description:
Melbourne based, Tarneit Dental Care is a dental clinic providing affordable dental care to individuals and families. The team of dentists at Tarneit Dental Care ensures that their patients feel comfortable during the treatment. With the help of latest technology, it provides a comprehensive range of dental treatments from preventive care to replacement of missing teeth. It also provides 24 hours of dental emergency services so you can rest assured if any dental problem arises.