Leading developer and manufacturer of zero reflectance and flexible transparent conductive films and touch sensors Canatu has announced that it has teamed up with Shenzhen's iTouchworks Optoelectronics for the production of CNB™ Film based touch sensors in Asia.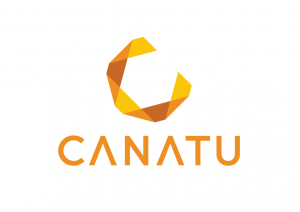 iTouchworks Optoelectronics manufactures cost-effective high–performance capacitive touch modules.
According to the press release, Canatu's transparent conductive films and touch sensors are based on a new type of carbon nanomaterial (Carbon NanoBud®), and a new, single-step manufacturing process combining aerosol synthesis of CNB material and Roll-to-Roll deposition by Direct Dry Printing®.
Unlike regular touch screens which are usually made by overlaying a display screen with a transparent and very brittle sheet of indium tin oxide that can't be used on anything other than a flat surface, Canatu's films – which contain molecular tubes of carbon with ball-like appendages – could turn just about any surface, regardless of its shape, into a touch sensor. The material stretches thanks to the carbon nanobuds' ability to slide past one another while maintaining good electrical contact.
"The cooperation with iTouchWorks gives our customers a direct route to high volumes of CNB™ touch modules out of China. Our joint focus is to provide our customers with high contrast touch screens and a quick access to volume manufacturing," said Risto Vuohelainen, CEO at Canatu.
iTouchWorks decided to add CNB™ Film based touch sensors to its product offering due to the superior optical performance of CNB™ Films at a competitive cost.
"With Canatu's innovative touch technology we are able to open up totally new kinds of product possibilities for our customers. By combining Canatu's touch technology with our mass manufacturing capabilities in China, our customers can benefit from the fast route to touch display products with enhanced product features," said Leo Chen, President at iTouchworks.