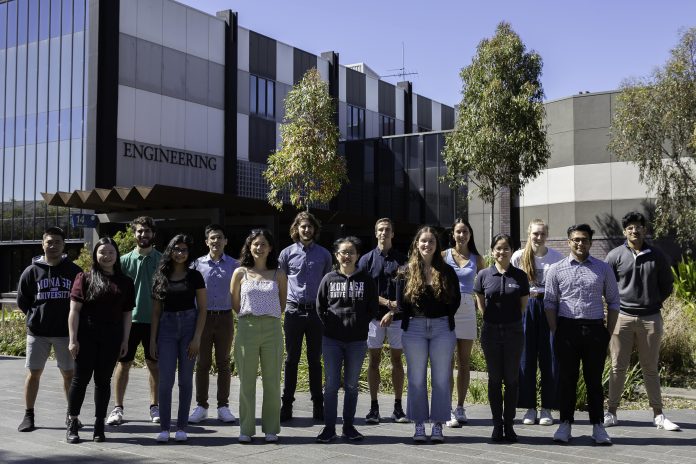 A team of Monash University students has won an important international award for its carbon capture research.
The Monash Carbon Capture and Conversion team was one of 16 teams that won $250,000 in the XPRIZE Carbon Removal Competition, which was launched earlier this year by Elon Musk and the XPRIZE Foundation.
The Monash team's winning XPRIZE proposal includes cutting-edge biochemically-based carbon capture and conversion technologies.
The proposal uses artificial forestry and microalgae cultures as carbon capture methods and the biomass produced will be transformed into cross-laminated timber (for the construction of sustainable buildings) and biochar (soil amendment) for durable sequestration.
Assistant Minister for Energy and Emissions Reduction Tim Wilson congratulated the Monash University team on winning the prize.
"This is a fantastic recognition of a team of Australian university students competing on the world stage," Assistant Minister Wilson said.
"It is a very worthwhile project that works towards technology that could be part of the solution to offset emissions and reduce the risks of climate change."
"The project aligns well with the government's Technology Investment Roadmap towards using low-emissions technologies, and the IPCC's and IEA's pathways to net zero by 2050."
The Monash Carbon Capture and Conversion team is made up of students from across the Engineering, Science, Business, and Humanities faculties and from Monash's Malaysia campus.
The concept for the project came about during a Woodside-Monash Energy Partnership session and was developed by a Monash Industry Team Initiative.
Dean of the Faculty of Engineering, Professor Elizabeth Croft, said the team's achievement was a testament to the ingenuity and talent of Monash students collaborating between the University's Australian and Malaysian campuses.
"Once again, our Monash Student Teams Initiative has provided our students the platform and opportunity to shine in a high-profile global competition with truly world-changing impact," Professor Croft said.
"We are extremely proud of their efforts."
Image credit: https://www.monash.edu/news/articles/monash-student-team-takes-out-climate-change-award-funded-by-elon-musk