Caterpillar has announced that it will cut up to 200 jobs at its plant in Burnie, following an extensive review of the company's operations in the Tasmanian port city.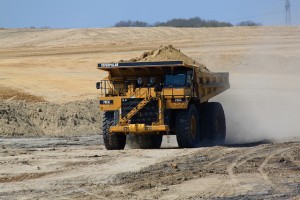 According to a report on ABC News, Caterpillar is moving the production of its three machines to a new facility in Rayong, Thailand. In a statement, the mining equipment manufacturer says it has conducted a review of its operations in Burnie and must make the move to remain competitive.
Burnie manager Dan Barich said the decision will allow the company to focus more on the Australian market.
"This shift in production will allow us to streamline the Burnie manufacturing footprint and focus on the production of underground mining machine models that are largely used within the Australian market," Mr. Barich said.
"We recognize this will impact our workforce and their families. We value our employees' contributions and these actions are not a reflection of them, but rather the result of a need to make our underground mining business more efficient and competitive."
Burnie's Mayor Steve Kons likened the Caterpillar job cuts to Ford moving out of Geelong and said the job losses will have a devastating impact on the community. Industry unions estimate that up to 4,000 households in the area will be affected directly and indirectly.
"You have to consider the multiplier effect that it will be heading close to 1,000 jobs overall and the impact of something like this is probably as significant as say Ford pulling out of Geelong," said Mr. Kons.
"We do realise that we have to pull up a gear and certainly look at other developments happening on the north-west coast and assisting those businesses if we can to take up the slack that will be left by Caterpillar exiting a significant proportion of business from the north-west coast."
The 200 redundancies announced by Caterpillar is the latest in a string of job cuts that has hit the manufacturing sector in Tasmania's northwest.
In February the company has axed 100 of its contractors, while 60 casual workers also lost their jobs in September. Tasmania's northwest has been struggling in recent times, having the highest unemployment rate in the State.
Meanwhile according to a related report on Sky News, Tasmania's Liberal opposition has called on Premier Lara Giddings to take responsibility for the 'black day'.
The Australian Manufacturing Workers' Union also said Labor's pledge of $10 million into Caterpillar should have been matched by the Abbott Government.
'That could have made a bit of a difference, but obviously the Abbott government decided not to do that,' AMWU state secretary John Short said.