Cellmid Limited, an Australian biotechnology company, has announced that it has partnered up with renowned Rodon Biologics, a fully owned subsidiary of Portuguese Biotecnol SA, to manufacture its humanised anti-midkine (MK) CAB102 antibody.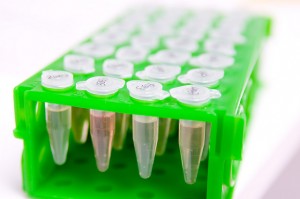 CAB102 is Cellmid's lead oncology drug following antibody humanisation and pre-clinical testing.
According to the ASX announcement by Cellmid, Rodon has been a successful developer of drug product and process development projects for 14 years. With the appointment of Rodon, Cellmid's clinical program for CAB102 is well on track with first-in-human studies set to commence in early 2015.
Further, the new partnership is expected to save up to six months in "time to clinic" for CAB102.
Cellmid and Biotecnol Ltd have recently entered into a co-development agreement to engineer novel anti-cancer Tribodies. This manufacturing collaboration will be the third project between the parties and aligns well with the current anti-MK Tribody program.
"Contracting Rodon Biologics to manufacture CAB102 makes sense for many reasons," said Maria Halasz, Cellmid's CEO.
"Cellmid and Rodon/Biotecnol have collaborated closely during the humanisation of CAB102 establishing a very productive working relationship. Also critical in our decision was their deep understanding of the specific manufacturing requirements for our planned [Clinical Trial Notification (CTN)] scheme based clinical studies," she added.
Rodon has already completed manufacturability studies of the drug and will now engineer a high yielding CHO cell line expressing the humanised anti-MK antibody.
The company will also engineer the necessary processes to manufacture and formulate the drug for first in human trials.
According to the article on Proactive Investors Australia, the CAB102 has been proven to significantly reduce chemotherapy resistance in a preclinical model of lung cancer in combination with carboplatin and has produced strong in vitro results in specifically designed midkine migration assays.