Trans-Tasman food and coffee manufacturer Cerebos Gregg's has announced that it will be migrating its manufacturing operations from East Tamaki, New Zealand to Sydney by the end of the year.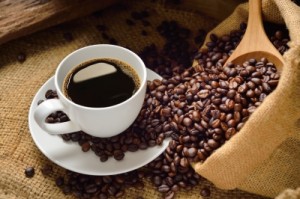 Up to 125 jobs will be lost in the Auckland suburb as the company ceases food production in the area on 19 December 2014.
In a media release, Cerebos Gregg's Chief Executive Terry Svenson says the East Tamaki plant is becoming too costly and inefficient to run.
"This is a truly sad day for everyone involved," he said.
"Our East Tamaki factory now needs major capital investment. But we can't justify continuing to invest money in this ageing plant when we already have more modern manufacturing facilities capable of increased volumes."
"To position ourselves for future growth we have to consolidate our manufacturing operations. Shifting our coffee and food production to our sites in Dunedin and Sydney is the only feasible option. We will remain a major manufacturer and employer in New Zealand."
Country Manager for New Zealand, Andre Gargiulo believes that many affected workers can secure employment with other local employers. He assured that the company will continue to consult with staff, and assist them through this challenging time.
The Australian reports however that spokesman for the Service and Food Workers Union Chas Muir says it would be difficult for the affected workers as none of the big food factories nearby were hiring. An upgrade to the company's Dunedin facility also does not ensure a creation of more jobs. He added that around half of the workers had given Cerebos loyal service for more than a decade.
"Although the work is not highly paid, it is well above the minimum wage, with stable hours of work," he said.
Mr Nuir blames the government for doing nothing to support jobs in the manufacturing sector.
"Government's lack of support for manufacturing is hitting areas like food processing hard," he said.
"That flows on to families and communities."
Cerebos Gregg's is the only New Zealand manufacturer producing instant coffee. The company currently employs about 450 people in New Zealand and 500 in Australia. Its food manufacturing facility is based in Seven Hills, Sydney.