Coburg-based Giorgio Dental Laboratories Pty Ltd is the latest recipient of a grant from the Victorian Coalition Government's $24.8 million Investing in Manufacturing Technology (IMT) program.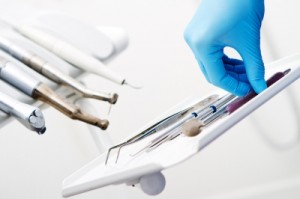 Minister for Manufacturing David Hodgett announced the $34,500 grant yesterday, which would help Giorgio Dental create five new jobs and acquire a new dental scanner and a CAD-CAM machine that will improve the quality and efficiency of its prosthesis products.
"This investment has the potential to increase Giorgio Dental's exports by almost $100,000 a year and create five new jobs," Mr Hodgett said in a media release. 
Giorgio Dental was one of 19 companies awarded a total of $3.6 million in the latest round of the IMT program, which to date has generated a total investment of $62 million and has created 440 new jobs. The IMT program supports Victorian companies to invest in new technologies that boost productivity and increase global competitiveness.
"It is vital that Victorian businesses increase investment in new technology and innovation to remain globally competitive and the hub of Australia's manufacturing industry," Mr Hodgett said.
"A key initiative of the Coalition Government's Manufacturing Strategy, the IMT program helps companies invest in new technology that improves production processes, develops new skills and generates fresh export opportunities."
"The projects supported under the fourth round of the IMT program represent an investment of more than $20.6 million in new technology, which will boost productivity and drive exports."